DALLAS — There is some uncertainty surrounding the Dallas Cowboys ahead of the 2022 season. Dallas parted ways with multiple key players and has been forced to fill important areas on the roster with unproven talent.
That, combined with the disappointing end to the 2021 season, has much of the fan base on edge. Mike McCarthy is facing some real pressure entering his third season on the job, justified or not.
Not everything is bad, however. Micah Parsons provides a ton of excitement. Dan Quinn is back to run the defense. CeeDee Lamb is expected to take another jump forward in his development.
Additionally, Dak Prescott is fully healthy. That, of course, is a significant development. So much so, that the Cowboy are planning to unleash Prescott much more out of the pocket in 2022. Such a move should make the Dallas Cowboys much more dynamic offensively.
Dak is confident about 2022 season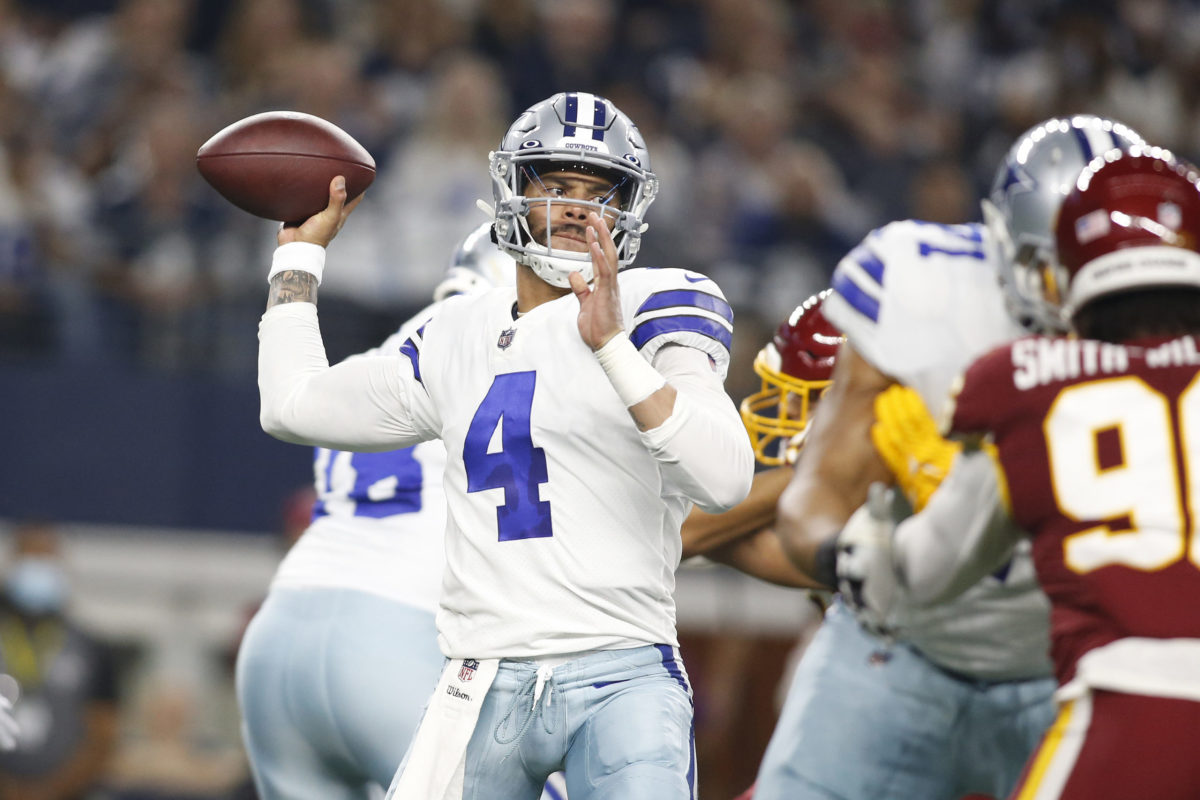 Not only is Prescott healthy and ready to go following two seasons of injuries, but his confidence appears to be at an all-time high. Prescott believes that the progress he has made this offseason has him ahead of where he was at the same point last year.
"I think I'm so much further along than I was at this time last year," Prescott said on Tuesday. "My confidence is through the roof."
Of course, Prescott was recovering from a gruesome season-ending injury that sidelined him for several months. Now, he is able to work on his game and focus on getting better mentally and physically.
Furthermore, this offseason is Prescott's first opportunity to work with Mike McCarthy without any obstacles. COVID-19 protocols limited access ahead of McCarthy's first season at the helm. Then, the injury prevented Prescott from getting a full offseason of work in before season two.
There is a lot to be optimistic about regarding Prescott. He was playing like one of the best quarterbacks in football prior to suffering a calf injury that derailed he and the Cowboys for the second-half of the 2021 season.
With that in the rearview mirror, Prescott is excited about what is ahead. Dak Prescott is riding on confidence, which is very positive news for the Dallas Cowboys.
Featured image via Jerome Miron-USA TODAY Sports