The Urban Meyer NFL experiment may not end up lasting very long.
Meyer, who took over as the Jacksonville Jaguars head coach after the 2020 season, doesn't appear to be a good fit as an NFL head coach.
Shocking, right?
(And this has nothing to do with Meyer losing his NFL debut to the Houston Texans on Sunday.)
A recent report from CBS Sports' Jason La Canfora paints Meyer as a coach who has temper issues — especially when losing.
Those issues have rubbed players and staff the wrong way.
From CBS Sports:
There have been repeated issues with other coaches on staff, with Meyer's temper and lack of familiarity with the ebbs and flows of the NFL calendar rubbing the Jacksonville Jaguars staff and players the wrong way, the sources said. There is a disconnect at times between the members of the staff with extensive pro experience and those who lack it, and morale has suffered as the outbursts have continued. His fiery remarks to players and coaches after games have already struck many as bizarre.
"He has everyone looking over their shoulders already," said one source with direct knowledge of the daily operations in Jacksonville. "He becomes unhinged way too easily, and he doesn't know how to handle losing, even in the preseason. He loses it and wants to take over the drills himself. It's not good."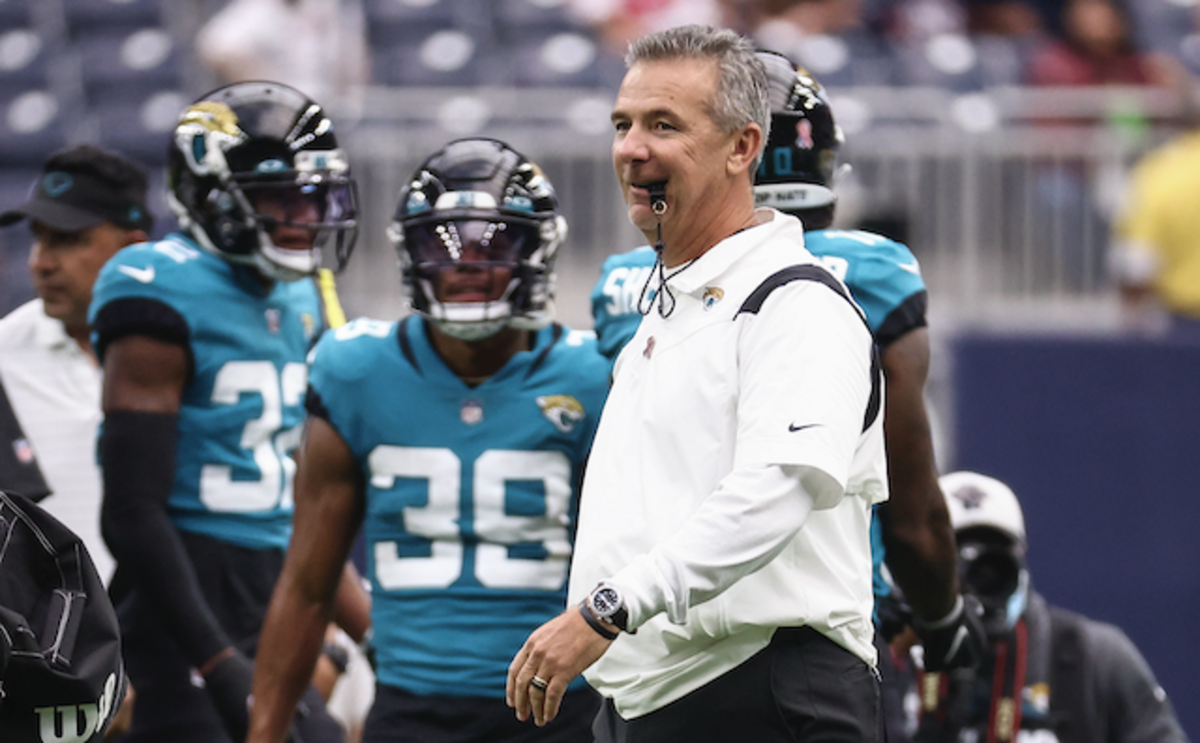 Meyer has always been an intense coach. But that type of intensity isn't going to work in the NFL. These are professional players — not college athletes. Coaches and players aren't going to be willing to be belittled by Meyer. They'll take their ball and go home.
I don't think it'll take long for Meyer to realize that the NFL isn't for him (and we know he isn't afraid to abruptly quit).
If Meyer leaves the NFL after just one season, he'll be a very in-demand coach at the college level.
So where could he possibly end up?
I think the job he covets the most at this point would be the Notre Dame job. Meyer grew up a Notre Dame fan and he spent time as an assistant in South Bend in the late 90s. The only way the Notre Dame job is coming open, however, is if Brian Kelly opts for the NFL after the 2021 season.
Other possibilities could include LSU if Ed Orgeron is fired, USC if Clay Helton is fired, or Oklahoma if Lincoln Riley decides to go to the NFL.
There's also the possibility that Ohio State could implode under Ryan Day this season. Or maybe Dan Mullen leaves Florida for the NFL.
Would Meyer be interested in returning to a program that he's already led?
With Meyer, there's truly no telling. I wouldn't rule anything out when it comes to him.
Featured image via Tim Heitman-USA TODAY Sports/Troy Taormina-USA TODAY Sports