Entering the 2021 season, it didn't seem like we'd have a wild coaching carousel
There weren't many coaches — in any conference — who were viewed as being squarely on the hot seat. Yet we ended up with maybe the craziest coaching carousel of all time.
The feeling entering the 2022 season is much the same as it was last year. Most head coaches in the SEC feel "safe". But there will inevitably be some change in the conference — there almost always is (the 2019 season was the only season since 2007 that didn't feature at least one new SEC head coach).
So who is the most likely coach to get a pink slip next season?
There's one specific coach that I think should be feeling the heat entering 2022 — Auburn Tigers head coach Bryan Harsin.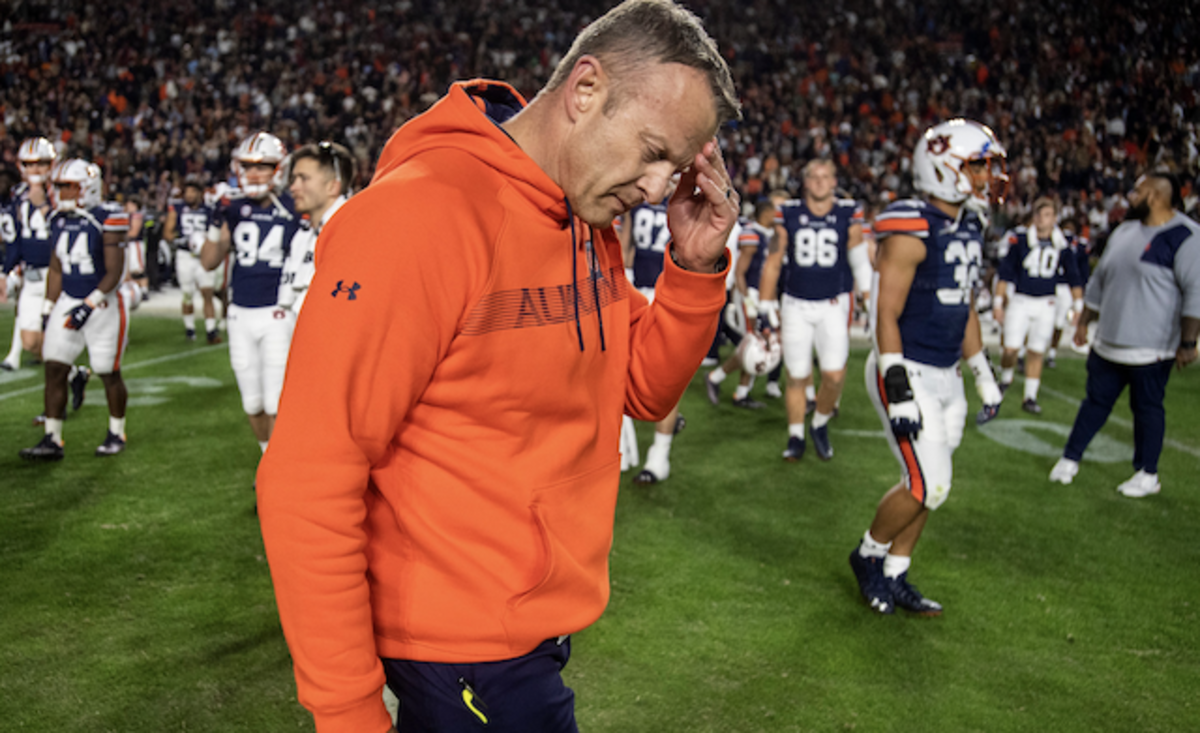 Harsin was hired by Auburn after the 2020 season to replace Gus Malzahn. The Tigers moved on from Malzahn after a 6-4 season.
It was a surprising move, considering Malzahn is one of the few coaches that's had some success against Nick Saban and Alabama.
Hiring Harsin was an even more surprising move. The former Boise State head coach has never felt like a good fit at Auburn (Harsin has deep west coast roots).
Harsin finished 6-7 in his first year as the Tigers' head coach. You have to think that Auburn would've fared better this season with Malzahn at the helm.
Auburn clearly has high expectations — otherwise, they would've kept Malzahn and relished his consistent winning seasons. If the Tigers don't take a massive step forward under Harsin in year two, I could see Auburn quickly hitting the reset button.
And if the Tigers only moderately improve in 2022 — an 8-5 season for example — Harsin might see the writing on the wall and look for a way out. There are plenty of folks who feel like Harsin wants to return to the west coast (he was a rumored option for Washington before Kalen DeBoer was hired).
One way or the other, I think there's a strong chance Auburn is looking for a new head coach after the 2022 season.
Featured image via Kirby Lee-USA TODAY Sports/Jake Crandall / USA TODAY NETWORK