Friday's practice at Tennessee Titans training camp was fun.
After working through individual drills and team periods of 7-on-7 and 11-on-11, the Titans ran a full team situational period, running live plays, substitutions, and scenarios.
Ryan Tannehill and Malik Willis each took a drive at quarterback, as the Titans simulated a hurry-up offense. The situation?
Offense needs a touchdown. 50 seconds remaining on the clock. One timeout, with the ball near mid-field in plus territory.
While neither drive produced a touchdown, the period was packed with action, and we certainly learned a lot.
Here are my four biggest takeaways from the really fun practice at Titans camp.
1. Racey McMath is a legitimate deep threat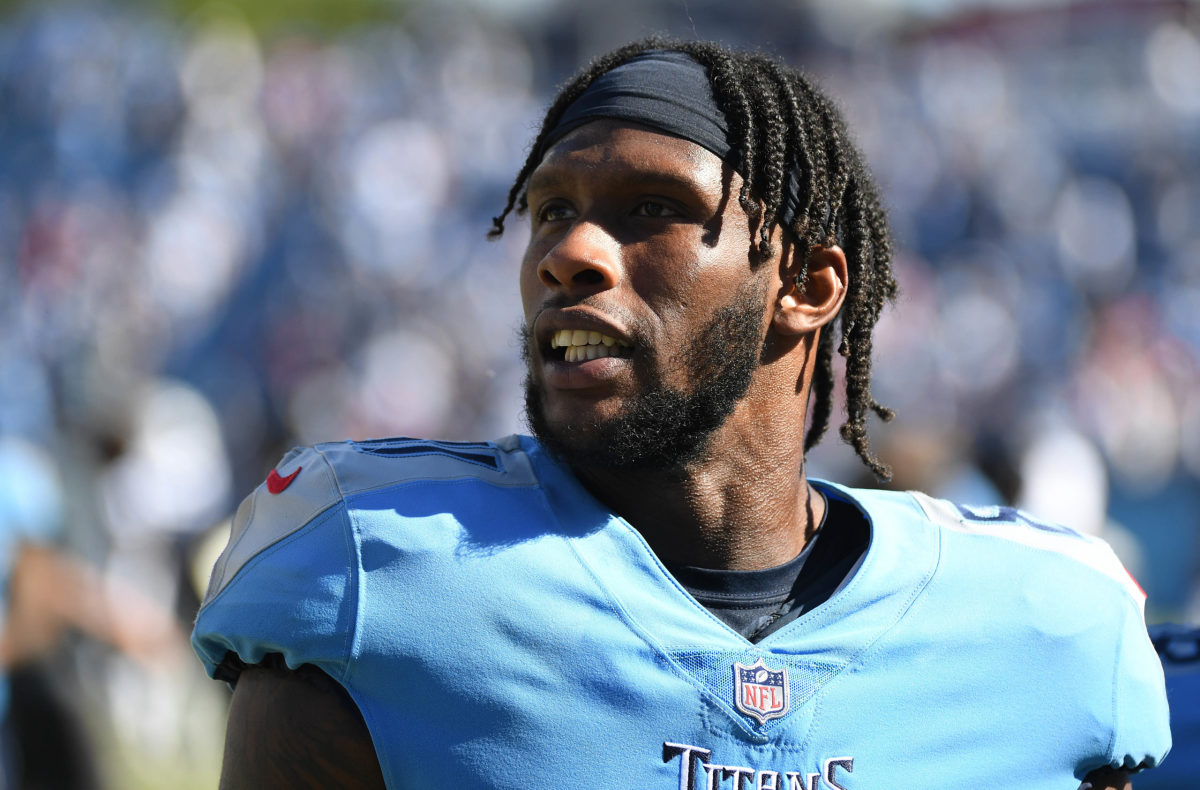 Racey McMath has officially established himself as an offensive weapon for the Titans in 2022.
In practices that Robert Woods does not participate (Friday), McMath has taken full advantage of his opportunities to make plays down the field.
McMath caught two deep touchdowns in 11-on-11 from Ryan Tannehill earlier this week, and once again torched the defense deep in Friday's practice. He caught a deep touchdown after sneaking behind the entire defense, and almost had another had it not been for a nice pass break-up by Kristian Fulton.
McMath has always had the body and the tools to be a dangerous deep threat, but he's finally coming to his own with improved route running and football IQ.
As it stands now, I'd be shocked if McMath wasn't on the Titans roster.
2. Ryan Tannehill trusts his rookies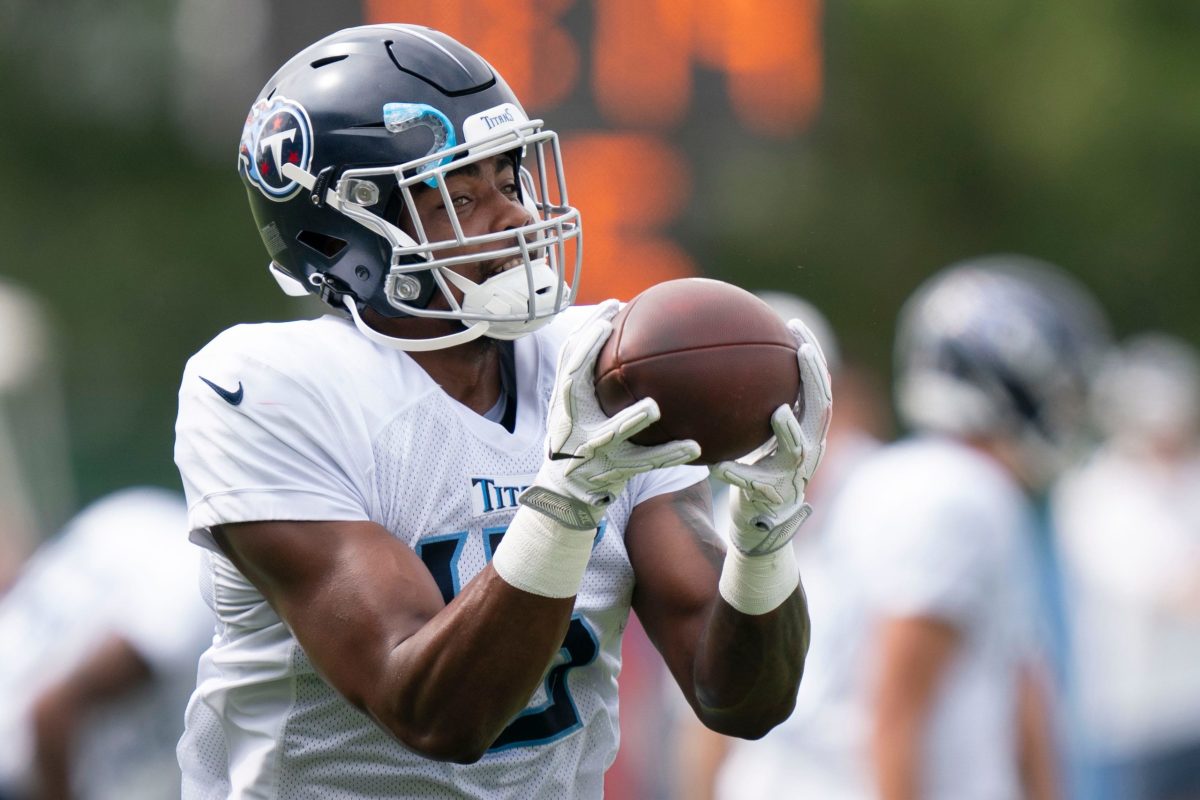 Ryan Tannehill's drive in the situational period may have not produced a touchdown, but it did teach us a lot about the faith he has in his rookie wide receivers.
In a third-and-long situation, Tannehill found Kyle Philips for a big gain on a comeback route near the sideline. Later in the drive, Tannehill had two shots at the end zone from the seven yard-line, with the hypothetical "game" on the line.
Tannehill threw 50-50 balls to Treylon Burks both times.
We know how important the success of the rookie class to the Titans offense, and it's encouraging to see the chemistry Philips and Burks already have with their quarterback.
This was an example of the process being more important than the result.
3. Nicholas Petit-Frere is stepping up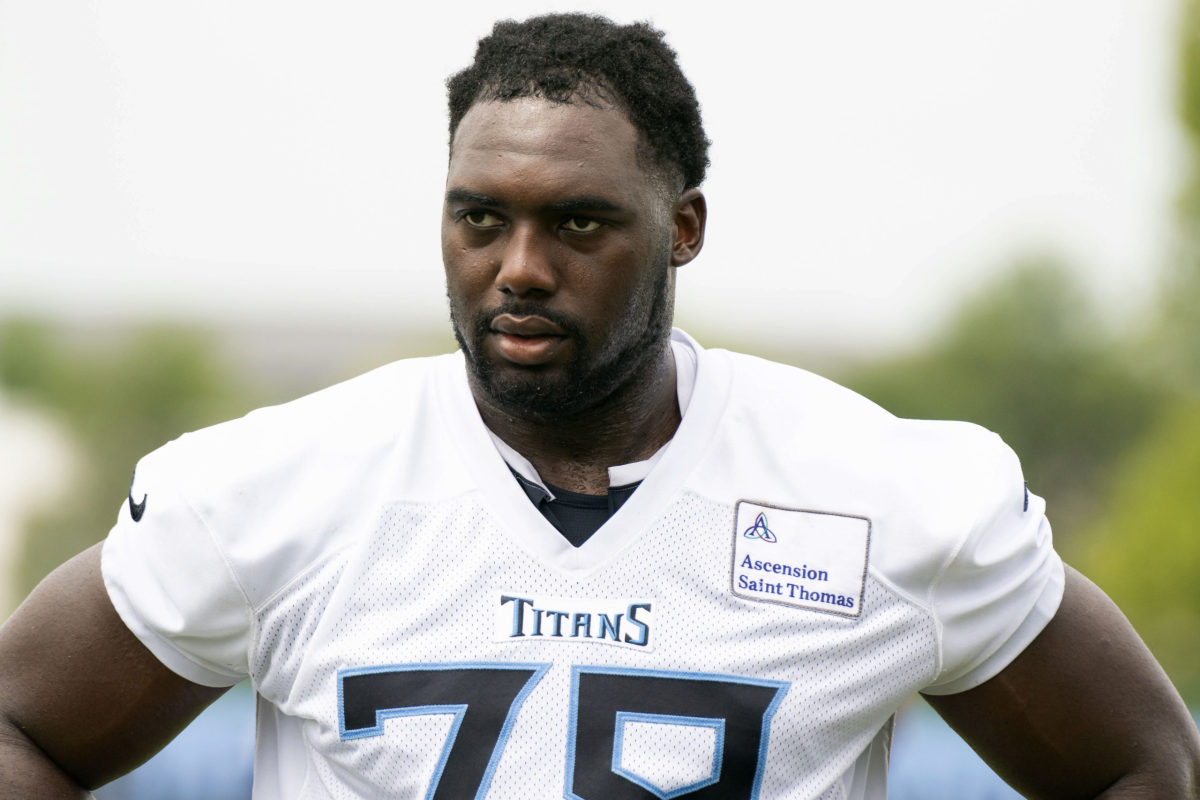 Friday's practice was the closest thing to full-speed that we've seen thus far from Titans training camp. It was also the first time that rookie Nicholas Petit-Frere was starting at right tackle for the entirety of practice.
Petit-Frere also made a few strong plays, including one where he set the edge for RB Dontrell Hilliard to rip off a big gain to his side.
#Titans are back to full 11-on-11. Tannehill up.

Play 1: Big gain on a hand off to Hilliard, Nicholas Petit-Frere sets the edge for big gain.

— AtoZ Sports Nashville (@AtoZSports) August 5, 2022
The competition between Petit-Frere and second year tackle Dillon Radunz is very much alive and well, but the pendulum may finally be swinging in favor of the rookie.
4. The Titans front four is still elite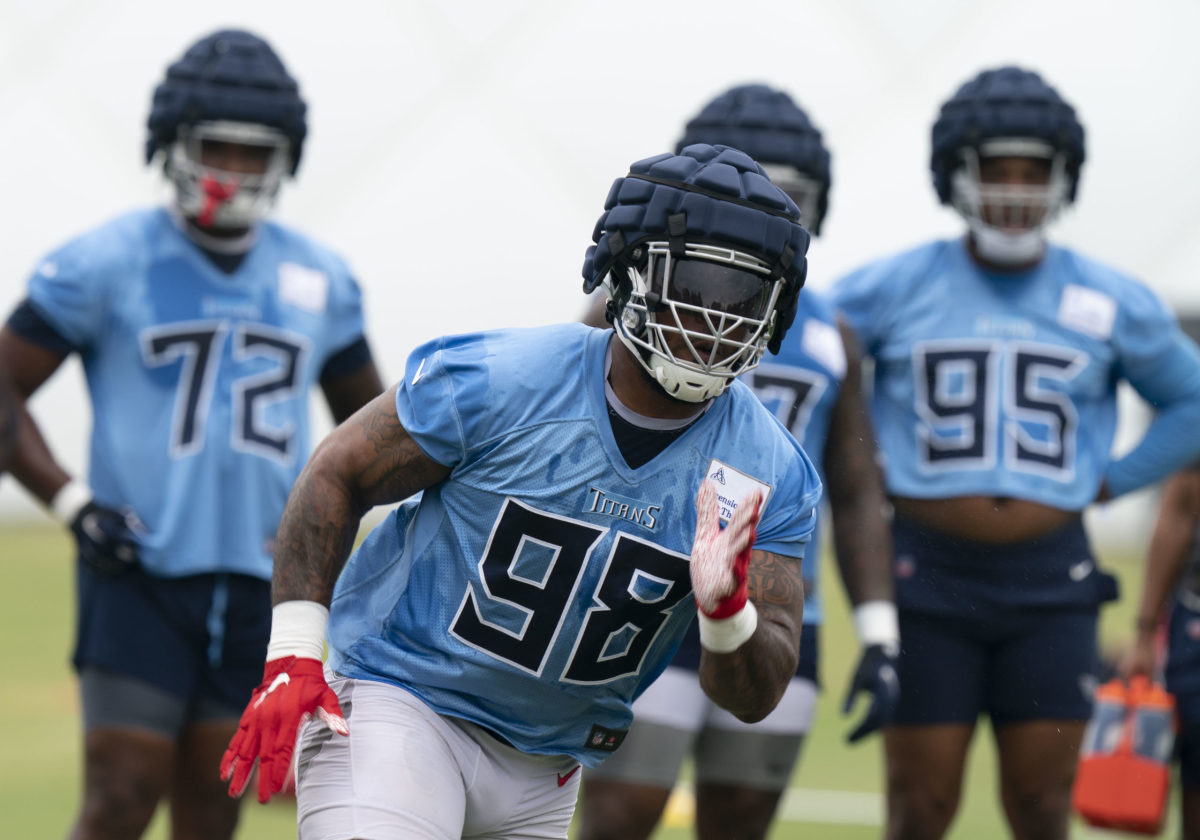 Not that there was any doubt, it just made itself evident on Friday
The Titans front four is going to be the anchor of the 2022 Titans defense, and honestly, maybe the entire team.
Jeffery Simmons, Harold Landry, Denico Autry, and Bud Dupree have established themselves as one of the most feared units in the trenches across the NFL.
During team periods on Friday, the group eliminated the run almost entirely (Derrick Henry did not practice), and got the push of the snap to disrupt multiple plays.
Simmons swatted a pass at the line of scrimmage and Willis' drive ended with a sack.
It's always hard to tell how successful a team can be up front until the pads come on. Now that they're here, it's becoming clear that this group hasn't missed a step.
A really encouraging sign.
Image via George Walker IV-USA TODAY Sports