Of all the success stories to come out of Tennessee Titans training camp thus far, the emergence of Racey McMath in the Titans receiving room may be the most surprising.
It also may be the most consequential.
The Titans drafted McMath in the sixth round of the 2021 NFL Draft out of LSU, where McMath was more of a standout on special teams than he was an offensive weapon.
At 6'3″ and 225 pounds, McMath ran a 4.34 40-yard dash at his senior pro day, and his physical tools were enough to get him on the Titans draft board.
As a rookie, McMath played in nine games as a special teamer, but caught just two passes in a Titans uniform. Still, his physical traits gave the Titans coaching staff a lot to be excited about heading into year two.
So far, McMath has delivered.
It's evident in the first week of Titans 2022 training camp that McMath has made significant strides as a wide receiver. He claims to feel smoother getting in and out of his routes, and it's translating to production in practice.
Play 8: MCMATH TD AGAIN! Deep ball from Tannehill on the money in the end zone. Looks like Racey had the wind knocked over him. Whole offense went over to Racey to check him out #Titans

— AtoZ Sports Nashville (@AtoZSports) August 2, 2022
McMath caught two deep touchdowns from Ryan Tannehill during the team 11-on-11 period on Tuesday, and he followed it up with another good practice Thursday that officially has everyone on notice.
His defensive counterpart Kevin Byard paid respect to McMath during Thursday's press conference:
#Titans Kevin Byard: "I've been very impressed with Racey McMath. He's been making a lot of plays down field."

— AtoZ Sports Nashville (@AtoZSports) August 4, 2022
Climbing the Depth Chart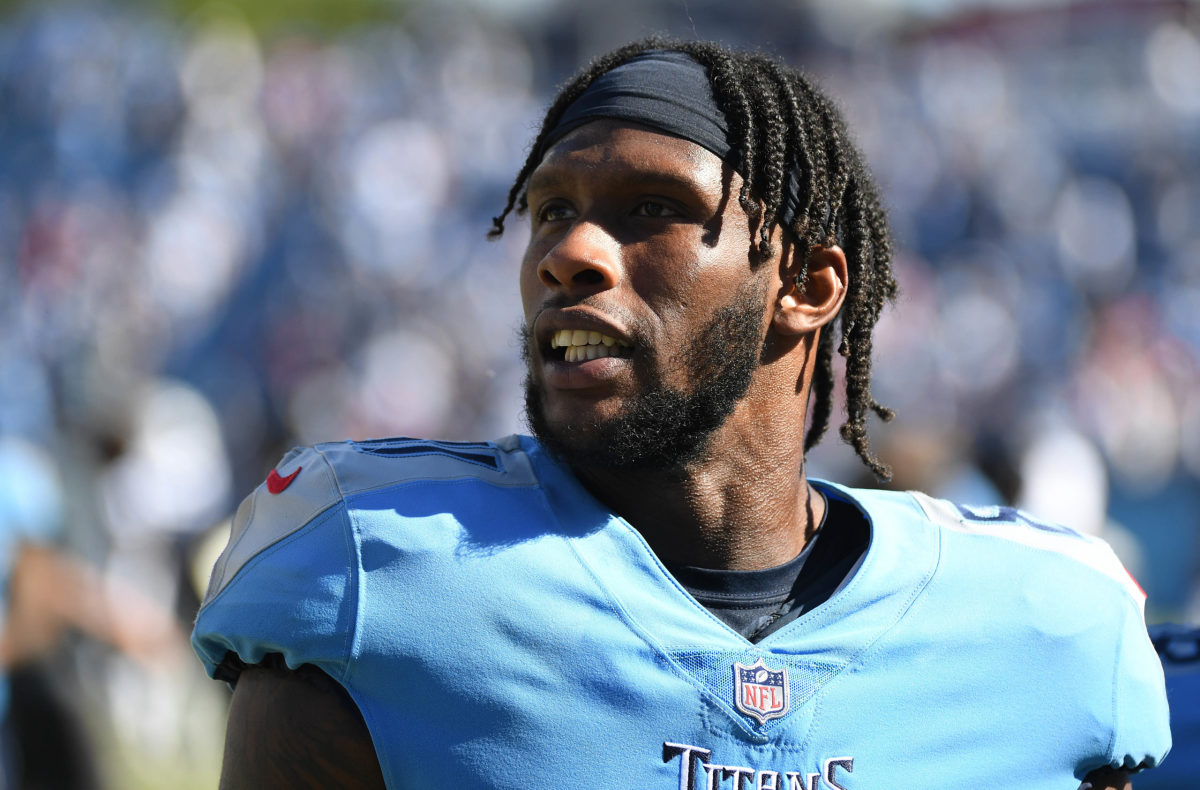 The depth chart at wide receiver for the Titans is really going to be something to watch as cuts get closer.
It's assumed four of the Titans wide receiver roster spots will be occupied by Robert Woods, Nick Westbrook-Ikhine, Treylon Burks, and Kyle Philips, but the rest remains up in the air.
Mason Kinsey has shown some growth in the slot, and could be a candidate for the punt return job. Dez Fitzpatrick was honored by the team as a player who "won the offseason" on the offensive side of the ball. Josh Malone has more NFL experience tthan them all, and both Terry Godwin and Reggie Roberson Jr. provide options as return specialists.
Not to mention it's still unknown if the Titans will even keep six receivers on the roster.
If I had to guess, I'd say Fitpatrick was the most likely candidate to make the team heading into training camp with Mason Kinsey as the choice if he shines in the punt return game.
McMath's play so far not only makes things harder on the Titans coaches, but also may give him the edge in the competition.
The first preseason game on August 11 will be very telling, as it will not only show us how these guys perform under the lights, but also give us our first sense of where the coaches have the receivers ranked internally.
McMath has been doing himself a favor, but he's also made this much more complicated.
Image via Philip G. Pavely-USA TODAY Sports