Last season, the Nashville Predators' fourth line was in a constant state of change. One player that made a lot of appearances at center was Michael McCarron. McCarron was hard to miss as he towered over the competition at 6'6″. However, while McCarron was able to bring a strong physical element to the ice, he lacked the skill to be the total package. While he managed to put in some decent work in front of the net (7-7-14), his greatest impact on the ice came when he used his stick to make up for his lack of speed and skill. The result was a lot of unnecessary and undisciplined stick penalties.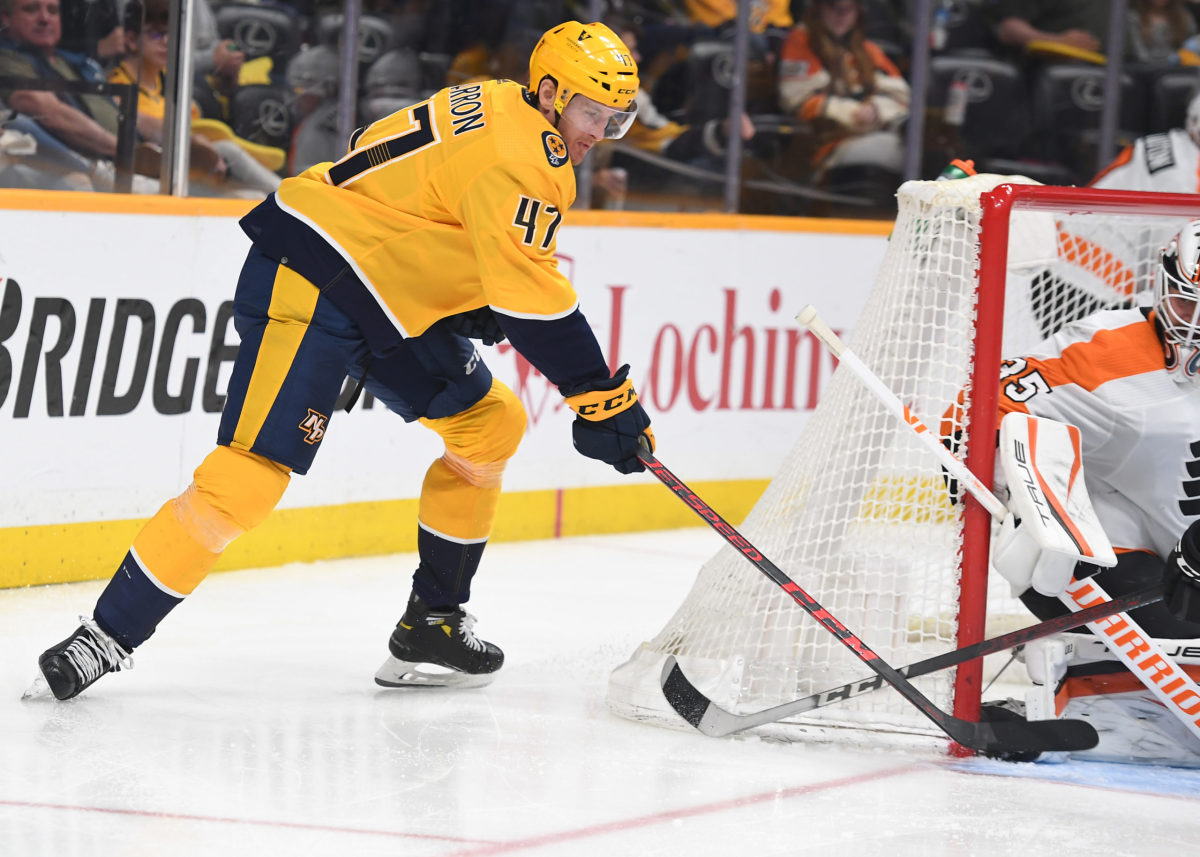 Penalty issues were something that plagued the Predators last season and don't rest solely on the shoulders of Michael McCarron. However, there's another center on the Preds' roster that could easily fit into the fourth line with more skill, more scoring, and less penalty problems–Cody Glass.
Cody Glass–the solution?
Glass came from Vegas as part of the Ryan Ellis trade. He started last season in Nashville, but was sent to Milwaukee for most of the season. His time spent with Milwaukee head coach Karl Taylor paid off and Glass turned in a solid year at the AHL level, with 14 goals and 48 assists. Of course, AHL success is no guarantee of NHL success. However, the 6'3″ forward has the skill and the speed to keep up with the competition and not rely on his stick to make up for his shortcomings.
With Cody Glass centering and Eeli Tolvanen on the left side, the Predators would be one right wing away from an majorly upgraded fourth line compared to last season. As it stands, there are a plethora of wingers in the system that will be vying for a roster spot at training camp. This seems like a risk John Hynes should be willing to take. If he finds a diamond in the rough, the Preds would have a defensively smart fourth line that would also be a threat to score any time they hit the ice.
–Featured image via Christopher Hanewinckel/USA TODAY Sports–