It's officially summer break for the Tennessee Titans and the NFL. Minicamp is done, players and coaches are gone on vacation, and training camp is just one month away. Fans and media members have gotten their first look at players in the calendar year, and roster battles have finally begun to take shape.
In anticipation of training camp and the NFL preseason games on the horizon, here's my way-too-early prediction fro the Tennessee Titans 53-man roster:
Quarterbacks – 3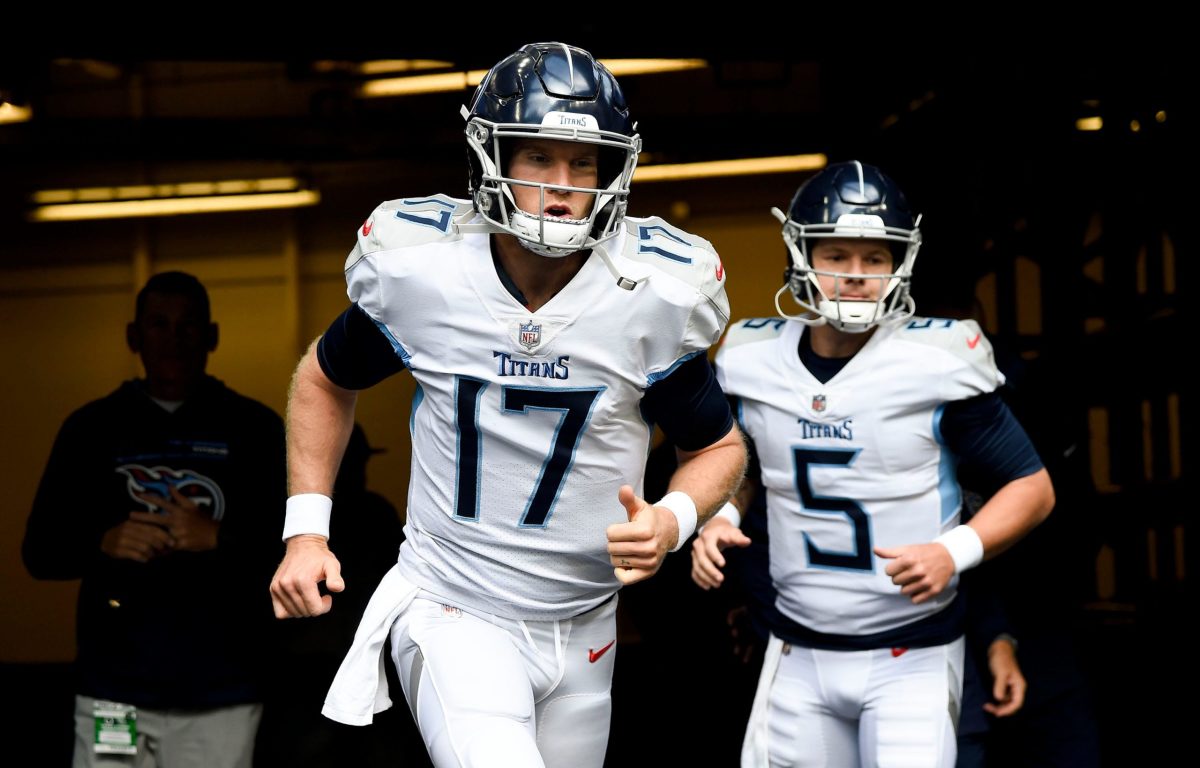 Ryan Tannehill 
Logan Woodside 
Malik Willis 
All signs are pointing to the Titans carrying three quarterbacks on the active roster to start the season. Logan Woodside has convincingly been the second-best quarterback on the field every day, and his experience within the offense will come in handy in case of an emergency due to a Ryan Tannehill injury. 
Malik Willis needs a lot more time to develop, and because he can't get placed on the practice squad without being available to other teams, it's likely the Titans bite the bullet and make him QB3 to start the 2022 campaign. 
Running Backs – 4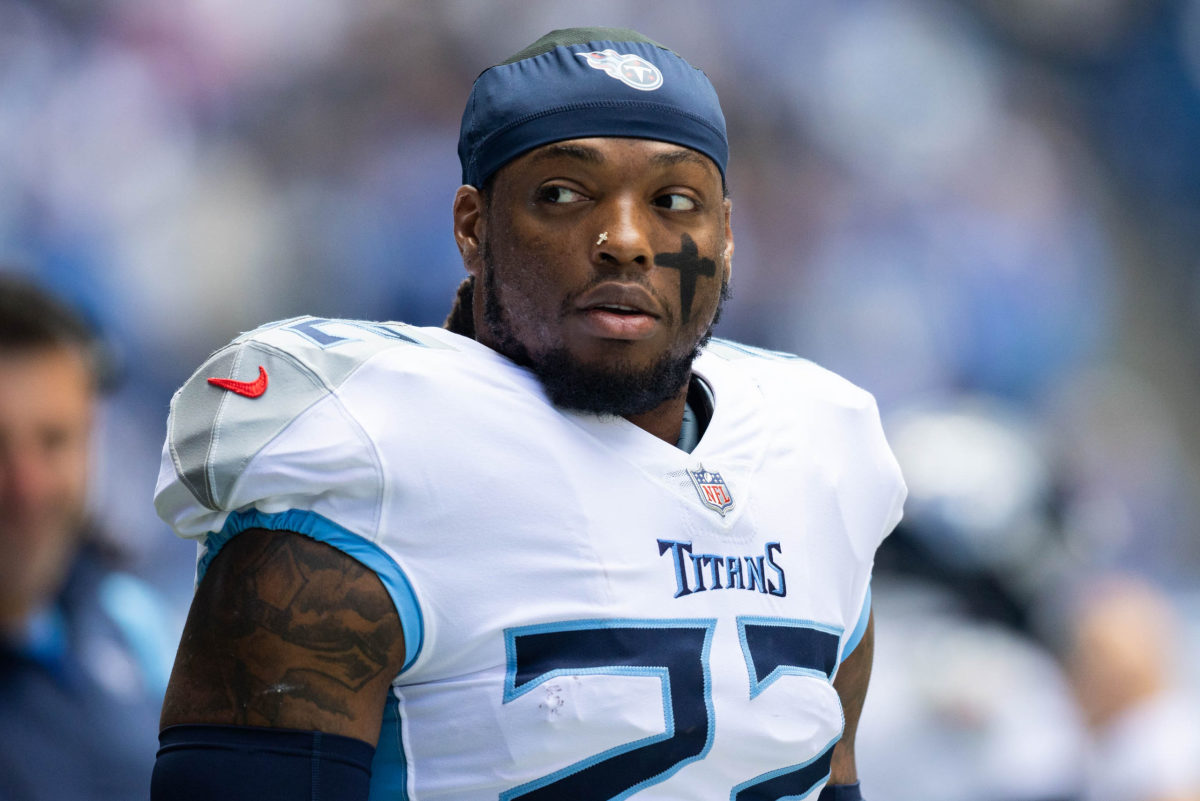 Derrick Henry 
Hassan Haskins 
Dontrell Hilliard 
Trenton Cannon 
While rookie Hassan Haskins has been rather impressive during offseason practices, his role on the Titans as a rookie will likely be fairly limited. Derrick Henry seems to be fully healthy and ready to work, while Dontrell Hilliard provides a pass catching ability that makes the Titans more dynamic when Henry is off the field.  
I have Haskins as the RB3, with veterans Trenton Cannon and Jordan Wilkins vying for the final roster spot. 
Full Backs – 1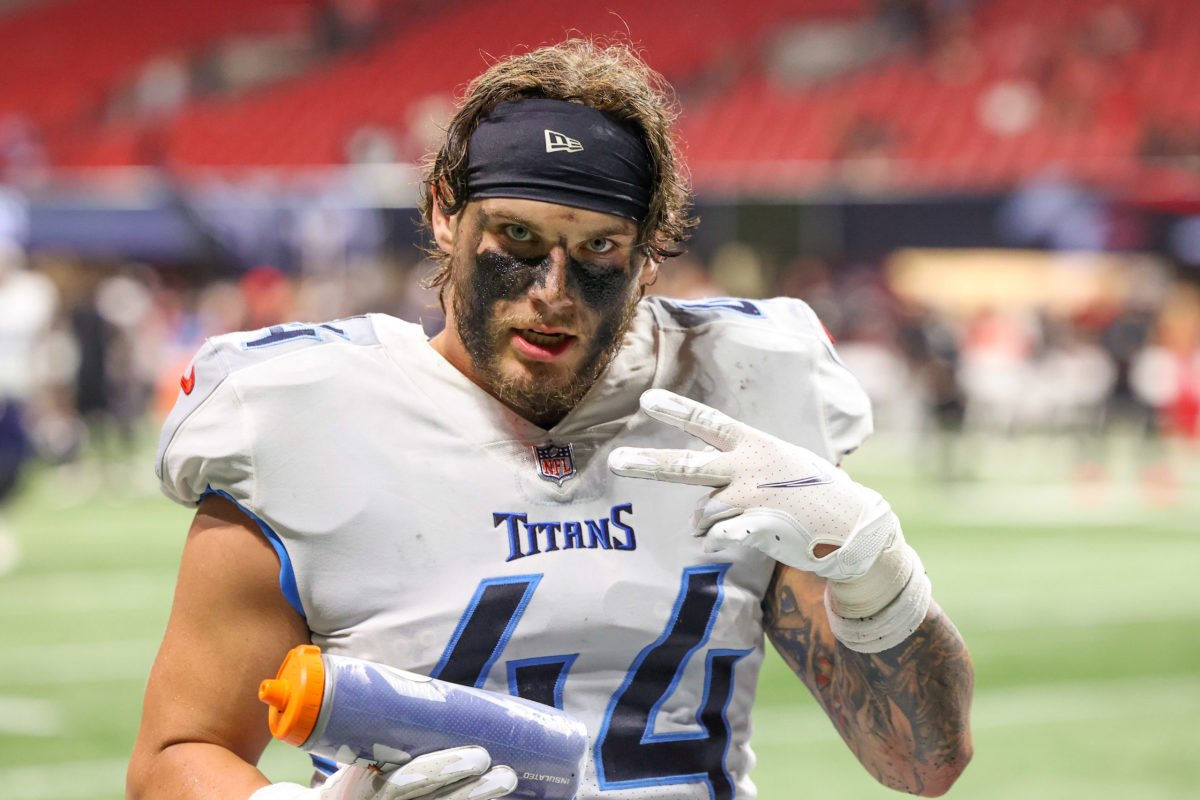 Tory Carter 
With Khari Blasingame moving to the Chicago Bears in the offseason, Tory Carter all but secured the fullback job for the Titans in 2022.
Wide Receivers – 7 
Robert Woods 
Treylon Burks 
Nick Westbrook-Ikhine 
Kyle Philips 
Dez Fitzpatrick 
Josh Malone 
Reggie Roberson 
Wide receiver is certainly the position most up in the air for the 2022 Titans. It's also probably the most exciting position battle we will see during training camp. Woods, Burks, Westbrook-Ikhine, and Philips are all locks to make the team, and the more things play out, Dez Fitzpatrick seems to be joining that group as well. 
The final two spots (assuming the Titans keep seven) remain up for grabs. 
As of now, I give the edge to Gallatin native Josh Malone, who was dazzling at times in practices, and UDFA Reggie Roberson, who could be deployed on kick return duties.  
Titans special teams coordinator Craig Aukerman mentioned a few weeks ago that Mason Kinsey and Racey McMath would also be candidates to land punt/kick returner jobs, and those special teams decisions will likely determine the way this plays out. 
Tight Ends – 4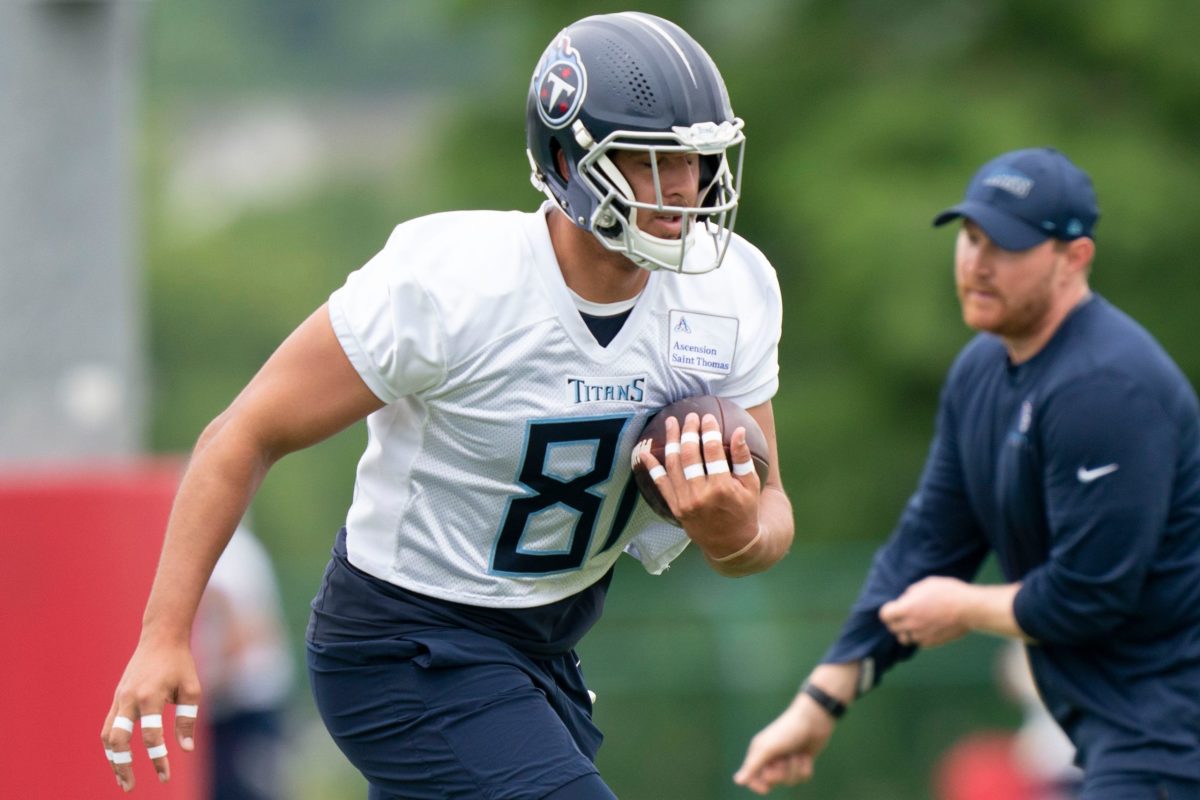 Austin Hooper 
Chig Okonkwo 
Geoff Swaim 
Tommy Hudson 
For the first time in a long time, tight end seems like a real position of strength for the Titans. Austin Hooper will be the starter, and fill a significant void that has been in the Titans offense.  
Swaim is an established vet that will be used in run blocking, and Chig Okonwko has showed he could be a breakout star in the vertical Titans passing game. Chig may even be the TE2. 
Hudson is the only logical choice to get the final spot. Despite injuries and a suspension, he's still with the organization. That tells you all you need to know. There's something they really like about his game. 
Offensive Line – 8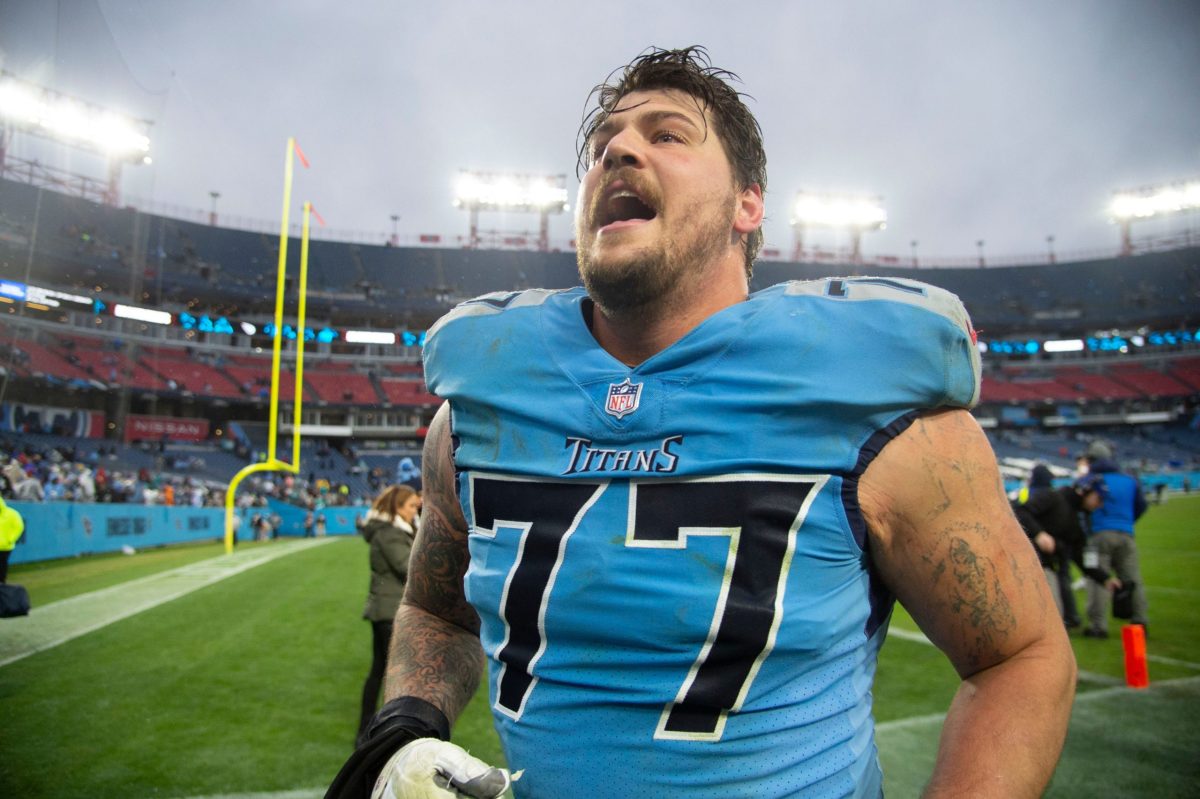 Taylor Lewan 
Aaron Brewer 
Ben Jones 
Nate Davis 
Dillon Radunz 
Jamarco Jones 
Nicholas Petit-Frere 
Corey Levin 
This feels pretty straight froward to me. Of the top seven on this list, six players will be competing for starting jobs on the offensive line, while the other is a highly skilled rookie drafted at the front of the third round. They're all making the team.
Levin has everything you look for in a backup lineman. He's positionally flexible and has experience in the system. He gets the last spot.
The real question here will be who winds up starting at LG and RT week one. As you may be able to see from the order above, I've got my money on Brewer and Radunz. 
Defensive Line – 5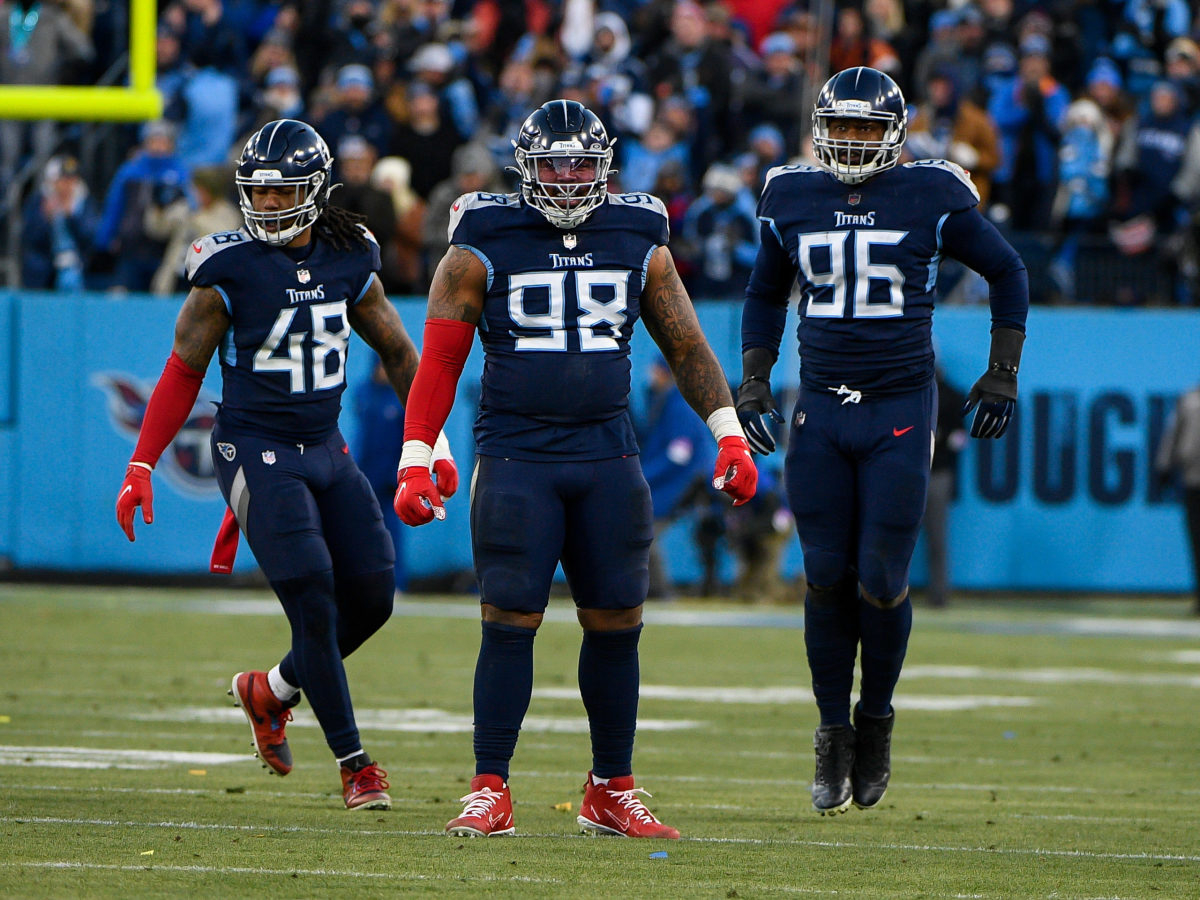 Jeffery Simmons 
Denico Autry 
Teaire Tart 
Naquan Jones 
DeMarcus Walker 
The only one that could be questionable of this bunch is Walker, who will be competing against Larrell Murchison, Kevin Strong, and Da'Shawn Hand for the final spot. 
I give the upper hand to Walker, who signed with the Titans in May, and has the most NFL success to date. His 10.5 sacks over the last three seasons prove he still has what it takes to make an impact at the NFL level. 
Outside Linebackers – 4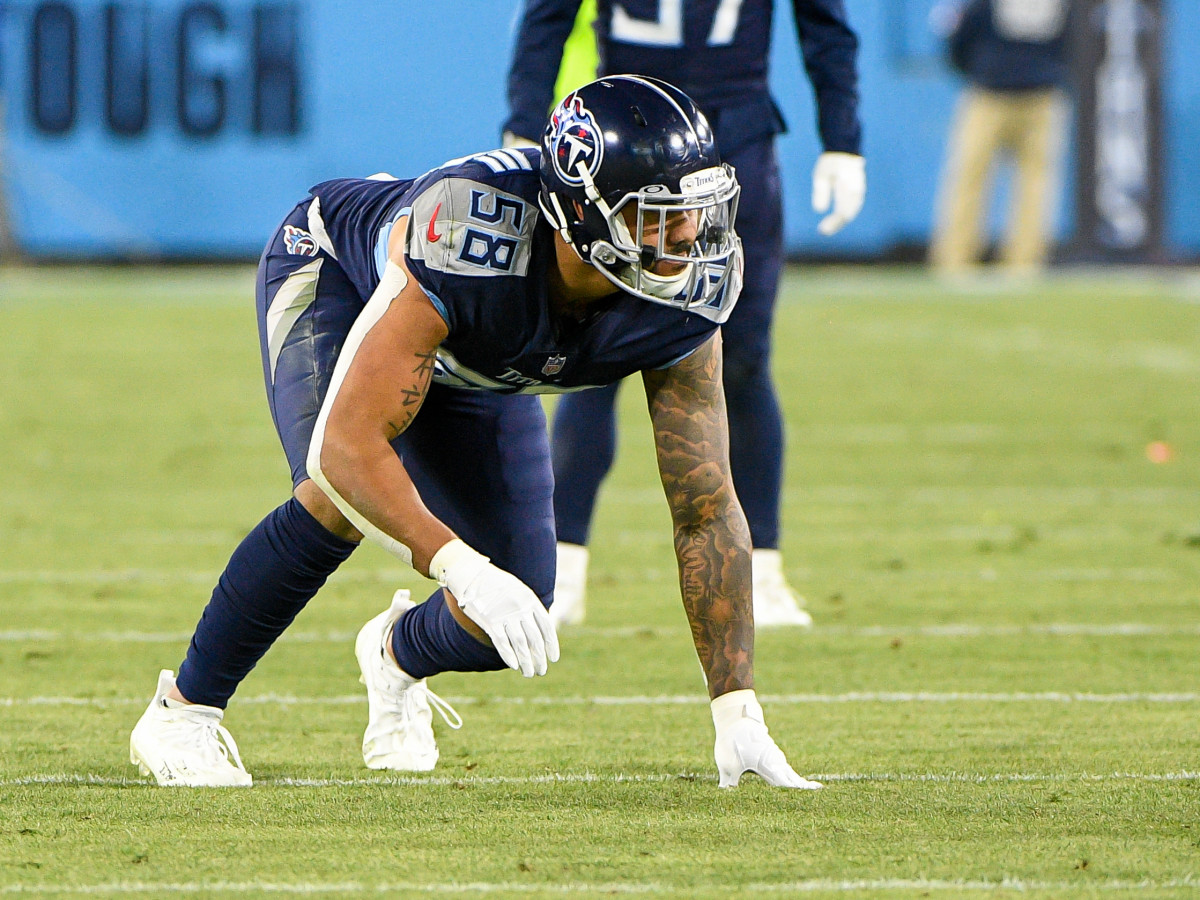 Harold Landry  
Bud Dupree  
Rashaad Weaver  
Ola Adeniyi 
The most straight forward position group on the roster. As long as there are no injuries during training camp, I don't see this group budging. 
Inside Linebackers – 4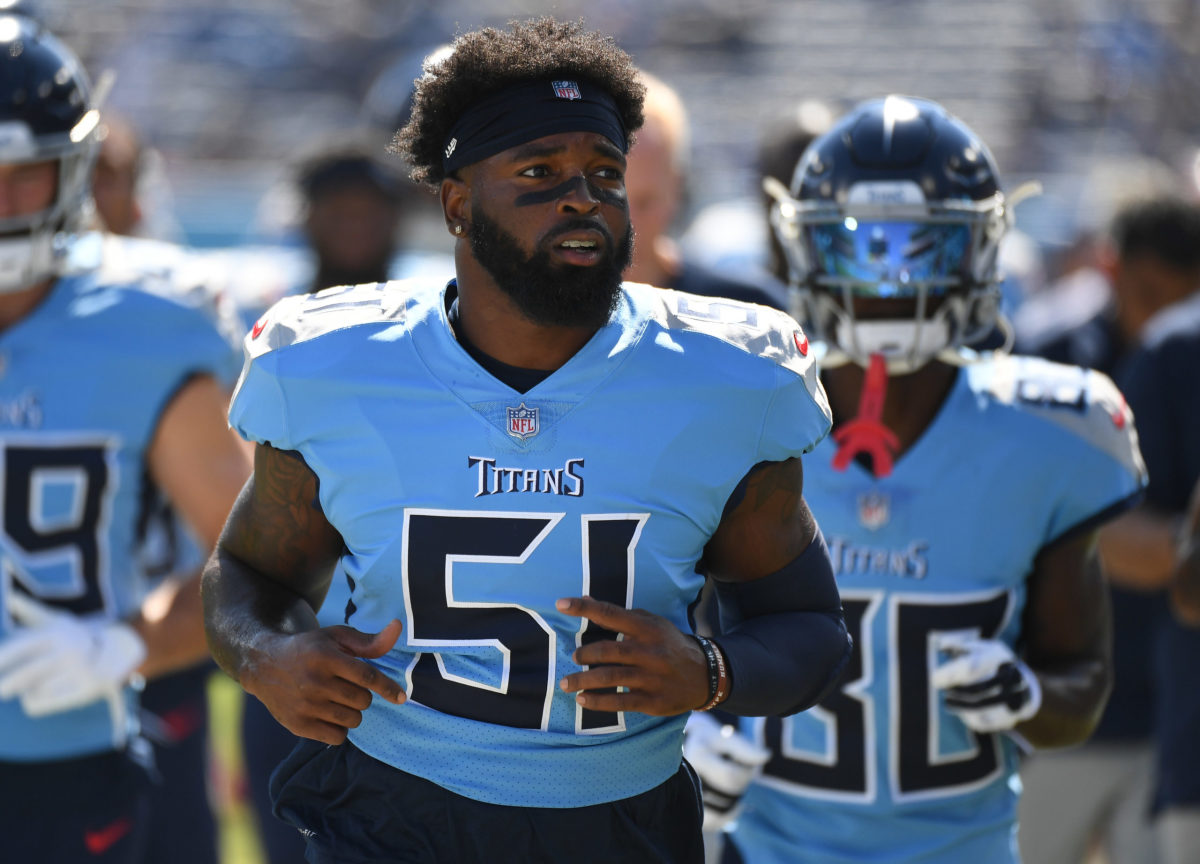 David Long  
Zach Cunningham  
Monty Rice  
Chance Campbell 
Dylan Cole and Joe Jones are also possibilities for the final ILB spot. That said, Jon Robinson and Mike Vrabel were over the moon when they drafted Chance Campbell out of Ole Miss in the 6th round of this year's draft.  
He doesn't have the pure speed of an NFL linebacker, but he is a big and physical linebacker that's not afraid to make a hit and get dirty. His mentality fits right in with the Titans defensive philosophy and will help him make a difference in run stop defense. 
Cornerbacks – 6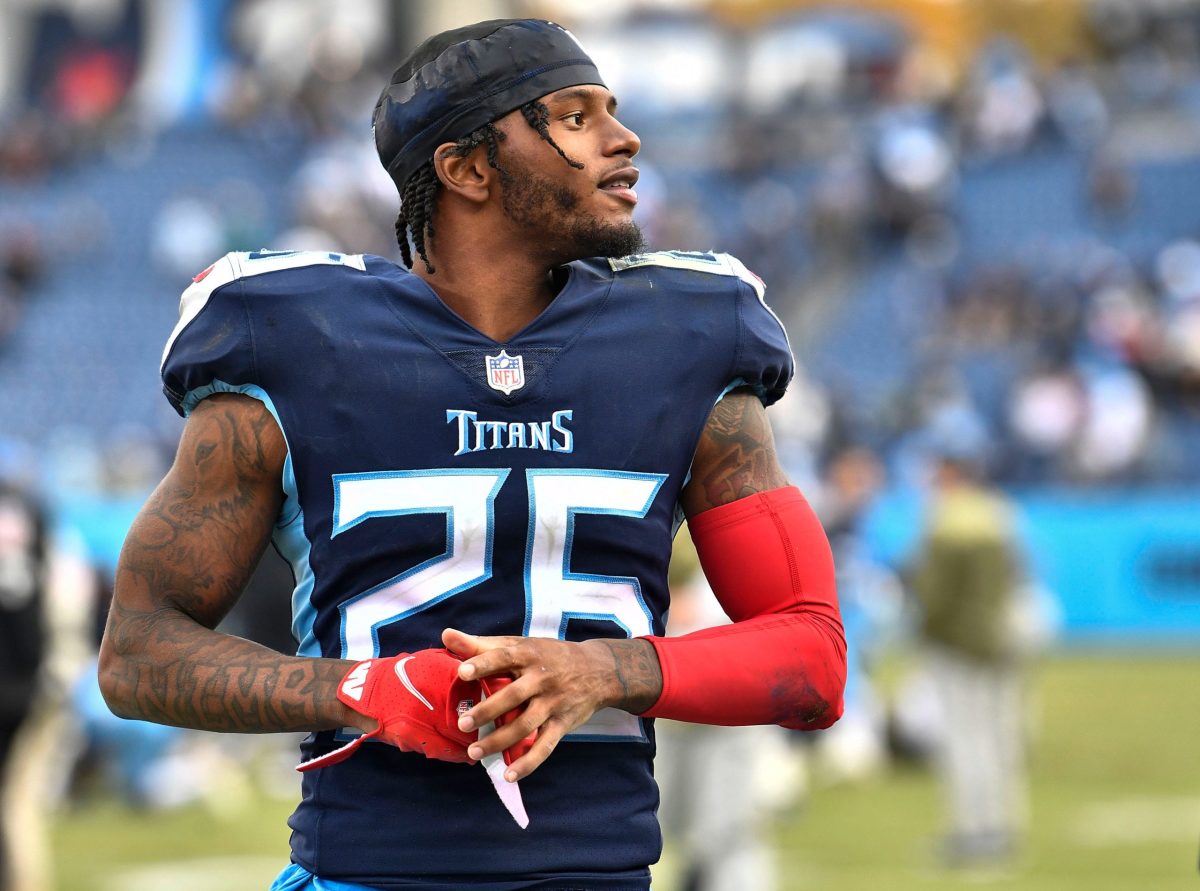 Caleb Farley 
Kristian Fulton 
Roger McCreary 
Elijah Molden 
Buster Skrine 
Greg Mabin 
Another position group I'm incredibly optimistic about ahead of the season. They are a young, tenacious, and athletic bunch that is motivated to make plays around the football. McCreary provides great versatility with his ability to line up just about anywhere, and Skrine's veteran presence and leadership should carry over from his good play last year. 
I don't see this unit changing as long as there are no injuries. Granted, that's been a lot to ask for from this group of late. 
Safeties – 4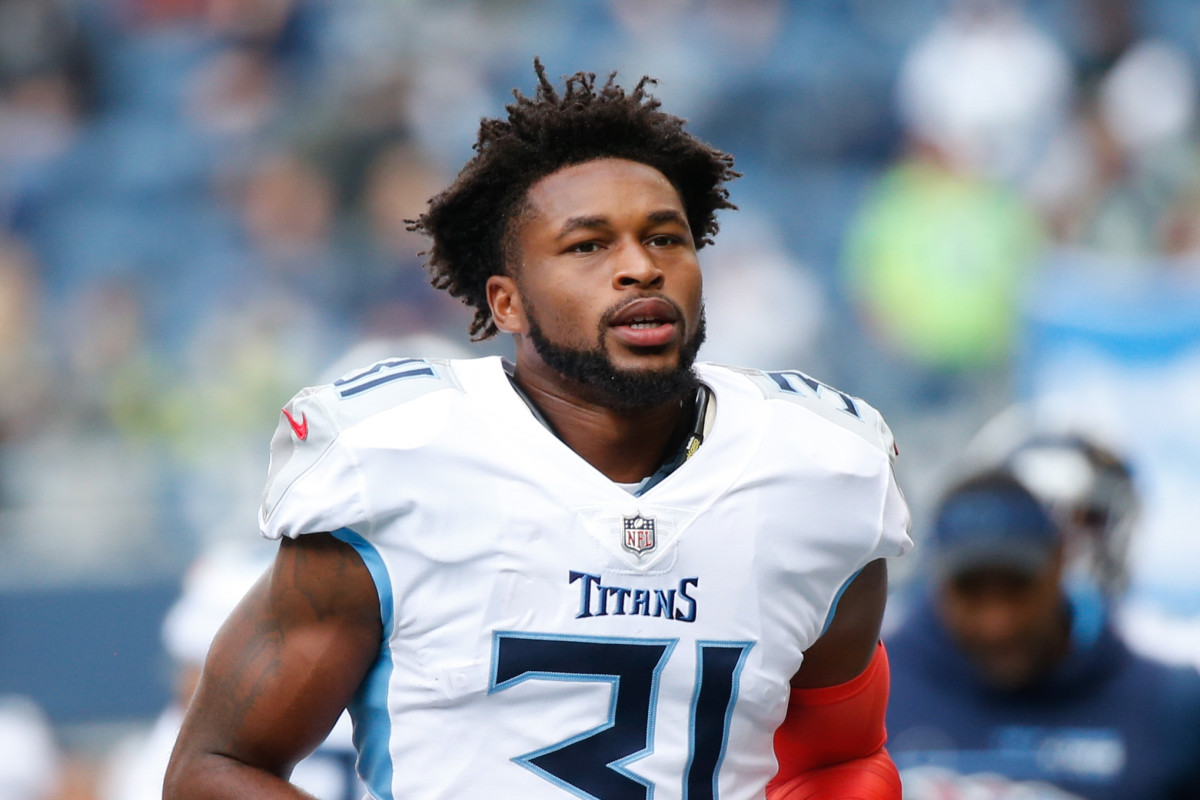 Kevin Byard 
Amani Hooker 
A.J. Moore 
Theo Jackson 
Theo Jackson may have been a long shot to make the team when minicamp first started, but he's quickly approaching "lock" territory for me.  
Similar to Malone, Jackson is a local product that has been really impressive during practice. The 6th round pick has size that allows him to match up well with tight ends in the slot and fill the hole Dane Cruikshank left behind on the defense.
Special Teams – 3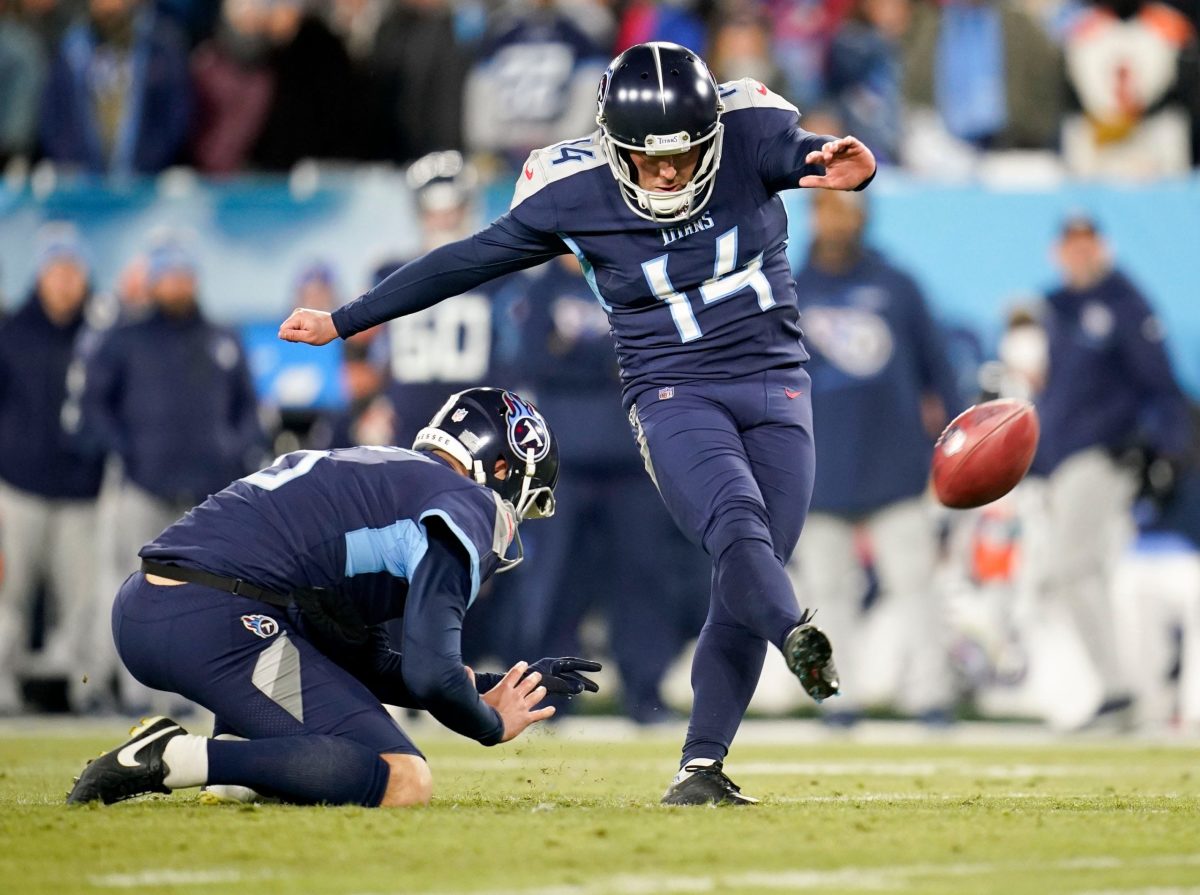 Brett Kern, P
Randy Bullock, K
Morgan Cox, LS
The Titans will definitely bring in competition for kicker Randy Bullock, but barring a total disaster in training camp, his job is safe. He just got re-signed to a two-year deal this offseason.  
Image via Jasen Vinlove-USA TODAY Sports