When the Tennessee Vols hired Josh Heupel to lead the football program, there was some concern about who he would hire to be his defensive coordinator.
The concern was about whether or not Heupel could convince someone to coach defense opposite his up-tempo offense.
The biggest challenge for a defensive coordinator in Heupel's system is the amount of time the defense spends on the field. Heupel's offense moves extremely fast at all times. It doesn't matter if it's a three-and-out or an efficient 10 play drive — there isn't a lot of time for the defense to catch its breath.
Fortunately for the Vols, Heupel managed to lure Tim Banks away from Penn State to Knoxville.
And so far, the Vols' defense has been one of the biggest surprises of the 2021 season.
Now, Tennessee's defense hasn't been perfect. They've given up a few big plays. And there have been some missed assignments. But for the most part, the defense has been really solid under Banks. It's certainly been better than anything we saw last season under "defensive guru" Jeremy Pruitt.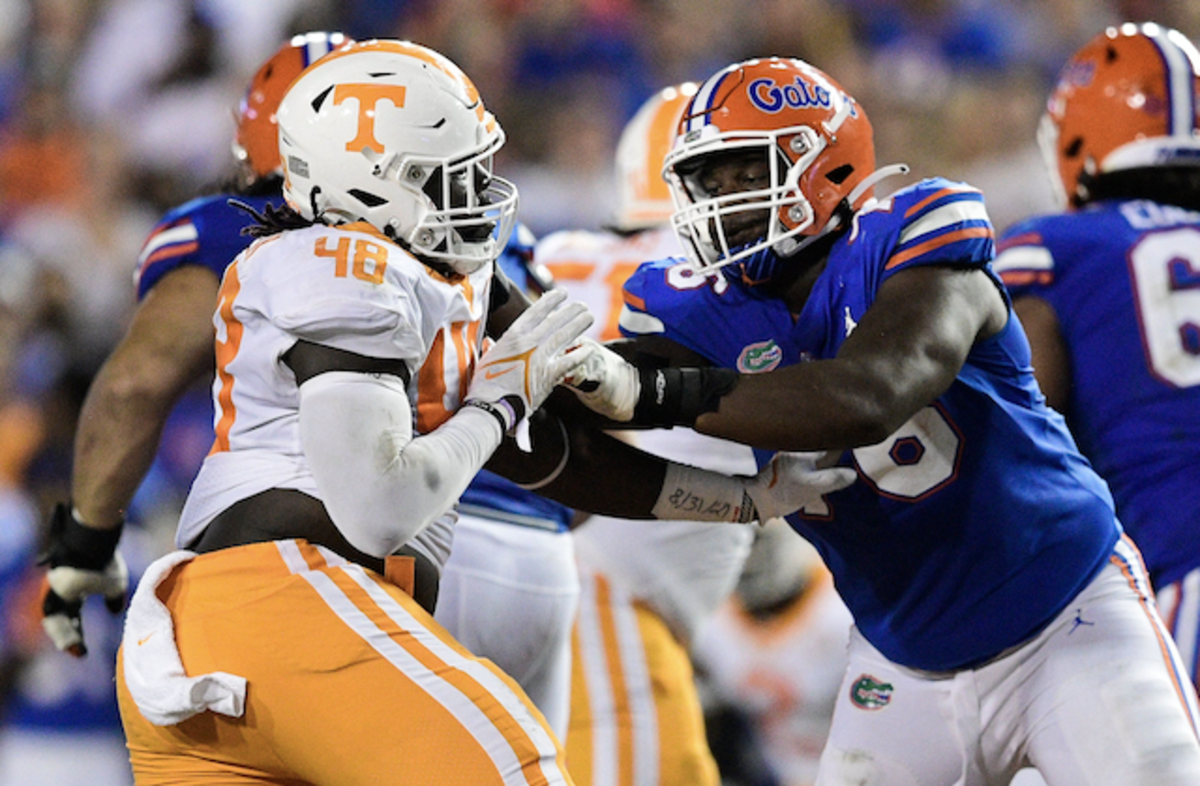 One of the reasons the defense has been so good is because of Banks' approach.
He isn't worried about what the offense is doing. He coaches his defense to attack the ball and to play with energy.
Banks made that much clear on Tuesday with his response to a question from a reporter about whether or not he had second thoughts when taking the UT defensive coordinator job under Heupel because of the up-tempo offense.
"Honestly I don't worry about things that I can't control," said Banks. "We worry about what we can control. And if we get an opportunity to go play defense, we love that. Every chance we're out there, we live for the first down, second down, third down, and fourth down. Then we're off the field, and if we're back on right away or we're on the field 10 plays later, it does not matter to us."
"We just want to have an opportunity to play football," added Banks. "And that's the mentality that we have as a staff and that's the mentality that our players have."
That's a tremendous answer from Banks. It shows that he's not coaching scared. He's not trying to do "damage control" on the defensive side of the ball. Instead, he's trying to cause problems for the other team's offense.
The Banks/Heupel combo proves that the "dream coaching hires" aren't always the coaching hires that a program needs.
Featured image via Calvin Mattheis/News Sentinel via Imagn Content Services/Saul Young