In 2020, the Tennessee Vols averaged 21.5 points per game (No. 109 in the country) under the guidance of Jeremy Pruitt.
This season, under Josh Heupel, the Vols are averaging 38.3 points per game (No. 11 in the country).
That's an incredible improvement in just one season.
What's even more incredible is that Tennessee has a shot at setting a program record in Heupel's first season.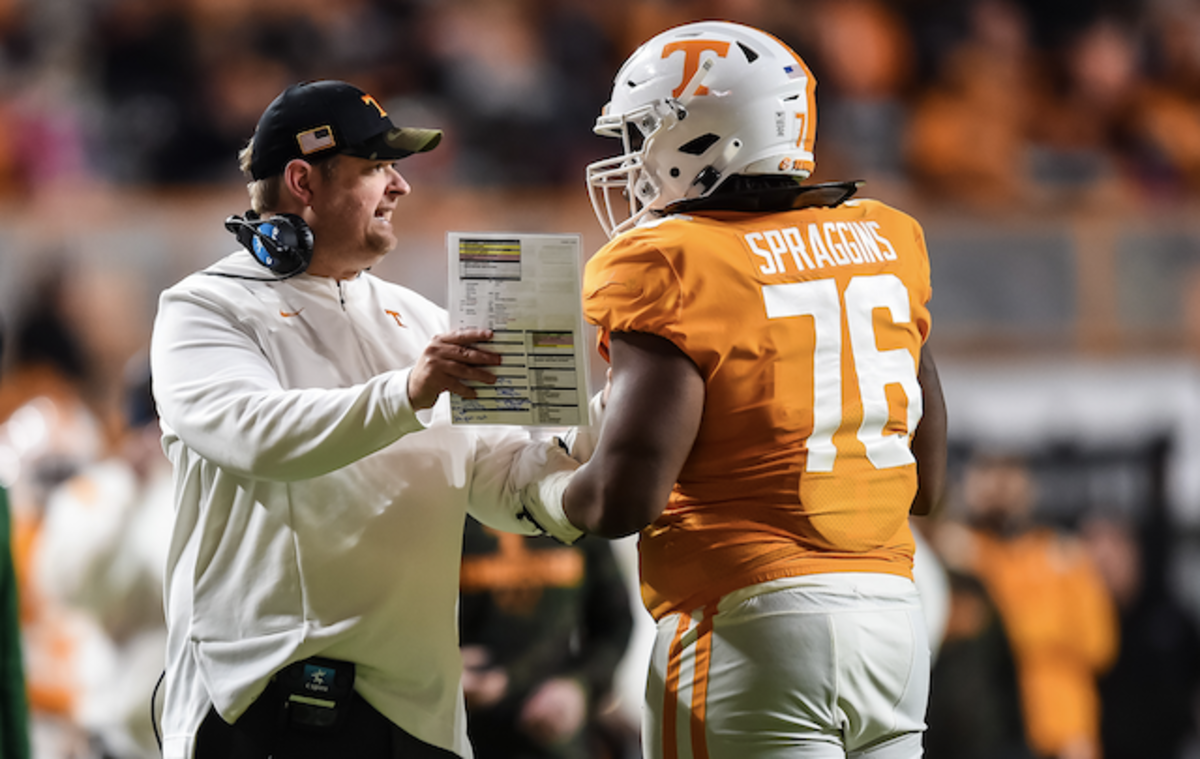 Tennessee's school record for points in a season was set in 1993 when the Volunteers scored 484 points in Phillip Fulmer's first full season as the program's head coach.
The Vols came close to breaking that record in 2016 when UT scored 473 points.
Through 11 games this season, the Vols have scored 421 points. That means they only have to score 64 points over their final two games (Vanderbilt and a bowl game) to set a new program record for points scored in a season.
If Tennessee hits its season average of 38 points per game, they'll finish just shy of 500 points for the season with 497.
(It should be noted that Tennessee scored 484 points in 1993 in only 12 games.)
Setting a program record for points scored in a single season would certainly bode well for the future of Tennessee football under Heupel.
Featured image via Bryan Lynn-USA TODAY Sports