College football fans are among the most passionate fans in the world.
So when it comes to ranking uniforms, it can get quite intense.
NBC Sports, however, went for it after the 2020 season, ranking the top 25 uniforms in college football (hat tip to 247Sports' Brad Crawford for bringing these rankings up this week).
The Tennessee Vols' iconic uniforms came in at No. 16 in their rankings.
"Tennessee probably has one of the more underrated uniforms sets in the country, and maybe that's because they haven't been a powerhouse in over a decade," said NBC Sports.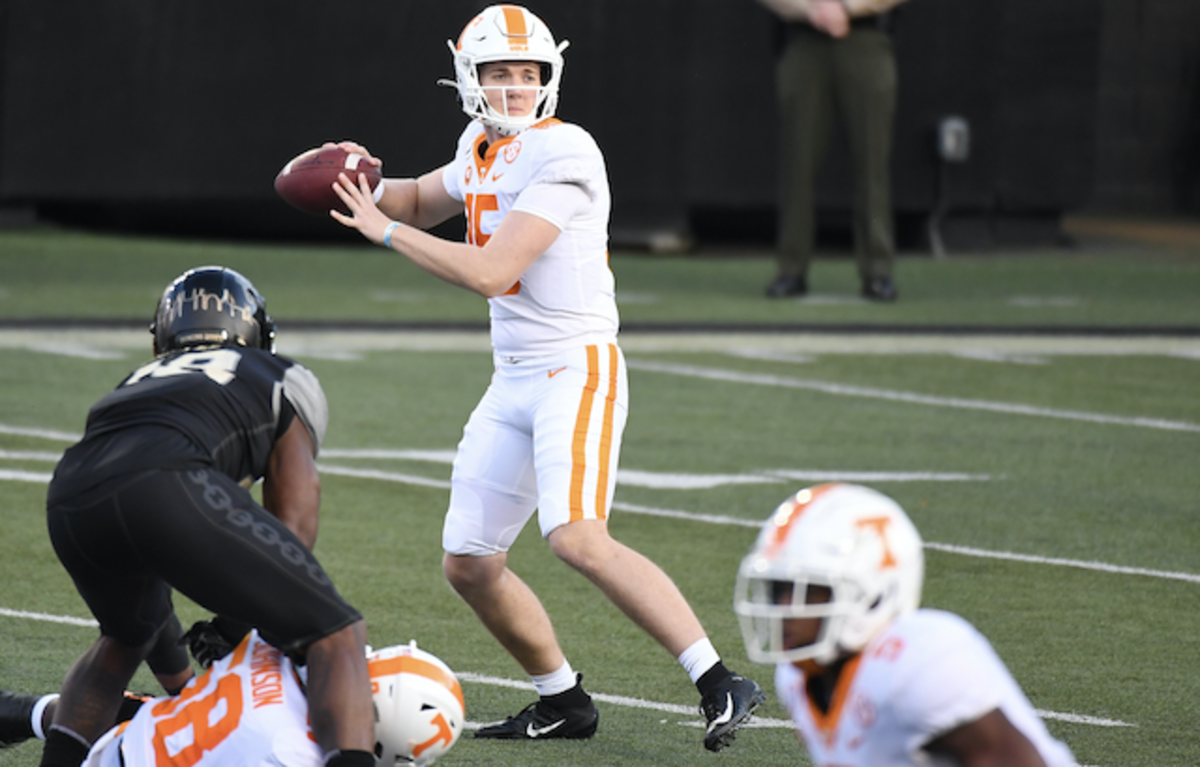 The Vols were the No. 5 SEC team on the list. Georgia, LSU, Alabama, and Auburn came in ahead of Tennessee.
Oregon was No. 1 in NBC Sports' rankings.
Any ranking of uniforms is obviously subjective. Everyone has their own opinion.
My opinion is that Tennessee's uniforms should be ranked much higher. The Vols' all-orange uniforms are one of the most recognized uniform combinations in all of college football. It's incredibly unique and it stands out on the field more than any other uniform in the SEC.
The all-white combination is a crisp, clean look that looks great on the road. And the orange top with white pants is a classic look that always looks good on Saturdays in the fall.
Maybe NBC Sports is right — the Vols just need to win a bit more and next time they'll be higher in these rankings.
Featured image via Bryan Lynn-USA TODAY Sports/Christopher Hanewinckel-USA TODAY Sports