Tennessee Vols players are having a lot more fun in 2021 than they did in 2020.
Players actually enjoy coming to practice under new head coach Josh Heupel. Under previous head coach Jeremy Pruitt, Tennessee's practices were described as "agonizing" by current Vol players.
"It just wasn't fun being around here under the last staff," said redshirt sophomore offensive lineman Dayne Davis before the season. "Really just was an agonizing kind of feeling, but it's very much changed now."
Sophomore linebacker Tyler Baron echoed those sentiments before the season.
"Everybody is looking for how they can improve more so than just getting through," explained Baron in August.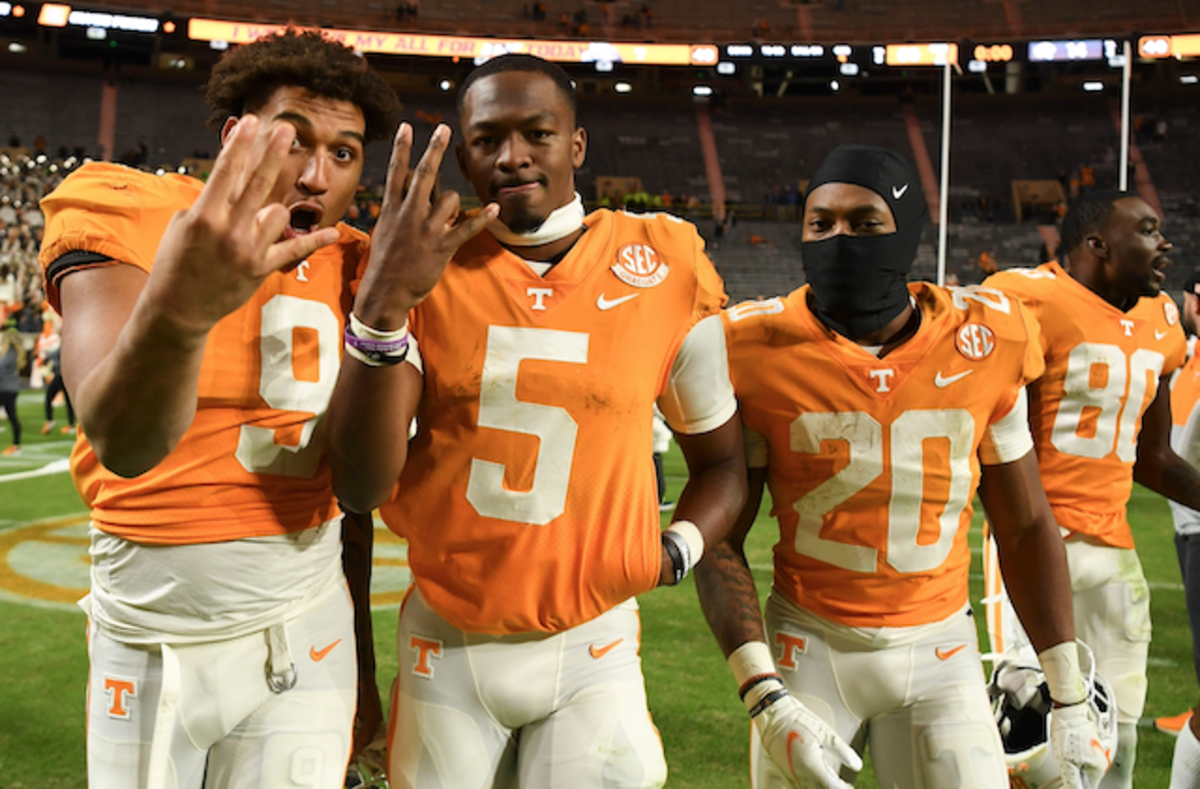 While it's obvious that Tennessee players are enjoying themselves under Heupel, it's not all fun and games. Players are holding each other accountable.
If a player isn't playing up UT's standards, there will be a team leader there to address it.
Matthew Butler is an elite team leader for Tennessee pic.twitter.com/Mj0nU5uLCU

— zach ragan (@zachTNT) November 22, 2021
"I don't doubt the people I go to work with every day," said senior defensive lineman Matthew Butler after the Vols' win against South Alabama on Saturday. "Now if you show me something that isn't to the standard, then I'll address it. Coaches will address it. Roman (Harrison) will address it. Other leaders will address it and if you can raise up to the standard, I don't doubt you."
"If you don't live up to the standard, you're probably not with us. Some people have transferred and aren't on this team anymore. The people I go to work with, I have full confidence in because they show me day in and day out."
Heupel has managed to create a culture where players love coming to practice, while also holding each other to an extremely high standard.
That's a tough culture to create. It's a delicate balance of loving players, while also letting them know that the program has high expectations.
Creating that culture might be the most impressive thing that Heupel has accomplished during his first 10 months on Rocky Top.
Featured image via Saul Young/News Sentinel / USA TODAY NETWORK