The Tennessee Titans will take the field for their first game of the 2022 preseason tonight in Baltimore, and while many of the Titans' starters won't play tonight, there's still a lot of storylines to watch on the field.
One of the larger ones will certainly be the play of rookie quarterback Malik Willis.
We know that Willis is far from a finished product, and he likely won't play much in the regular season for the Titans, but what should fans be hoping to see out of him tonight? What should the expectation be?
For me, the biggest thing I will be looking at is his situational decision making.
Willis has all the physical gifts to succeed at the NFL level, and so much of polishing the physical aspects of his game will come with more reps. For now, it's about complimenting those tools with the right amount of poise.
Just ask Titans offensive coordinator Todd Downing.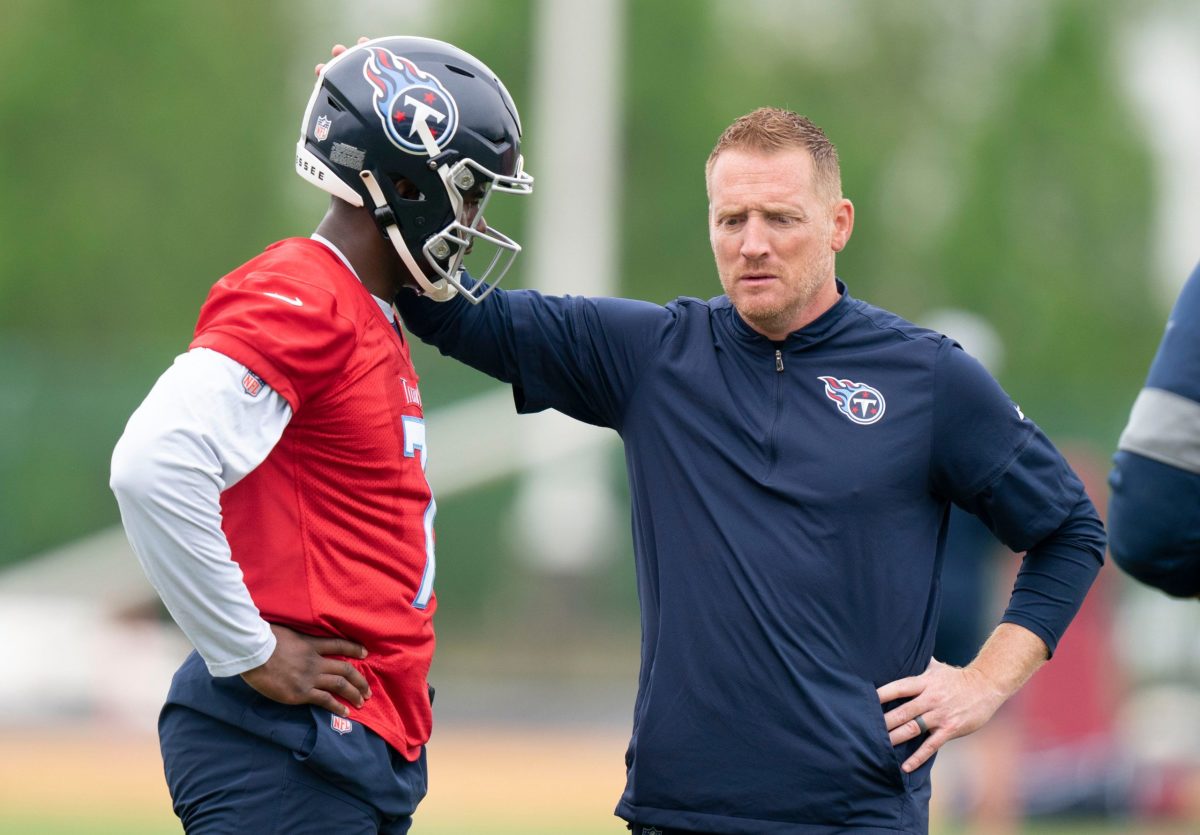 When asked about Willis' development last week, Titans OC Todd Downing said that one of the biggest things Willis has had to learn at the NFL level is that you cannot always rely on talent. Playing in FBS Independent college football, being the most skilled guy on the field helps you get away with a lot.
Even while being the most talented player on the field, Willis still threw 12 interceptions in 13 games during his final season at Liberty. At times, he tried to make plays down field with his big arm, and got careless with the football.
That may have played a factor in Willis falling to the third round in the 2022 NFL Draft. So now, for the Titans, fixing his decision making and harnessing that arm strength will be a big part of his development.
As the Titans learned this past January, you cannot afford to turn over the football.
So far in training camp, Willis has been inconsistent. His decision making and timing has been a beat off, but he also shown flashes of greatness and a lot of growth from day one to where he is now.
Obviously, interceptions are something you want to avoid, but little things like clock management that also impact the outcome of games.
Even if his practice reps don't look the cleanest, there's always a chance that it won't matter and Willis' pure skill and athleticism allows him to be a playmaker in the NFL.
That said, I'm not sure you can get there without taking care of the ball.
With any luck, we will get a full half of play from Willis in Baltimore tonight. And more so than the result of a play or the game, I will have my eyes on Willis' process and the choices he makes.
Image via George Walker IV / Tennessean.com-USA TODAY NETWORK