The first Tennessee Titans game day of the 2022 season is finally here, and while it's only preseason action in Baltimore tonight, there are still plenty of exciting storylines to be following if you're a Titans fan tuning in.
We will finally get to see the highly-touted rookie class in action, and might even get answers to a few of the questions looming in every Titans fans mind.
Of all the Titans players taking the field tonight, here are who I believe to be the three most important players for you to keep your eye on.
NOTE: I already discussed my expectations for QB Malik Willis in a previous article, so he was not considered for this list.
1. Caleb Farley, CB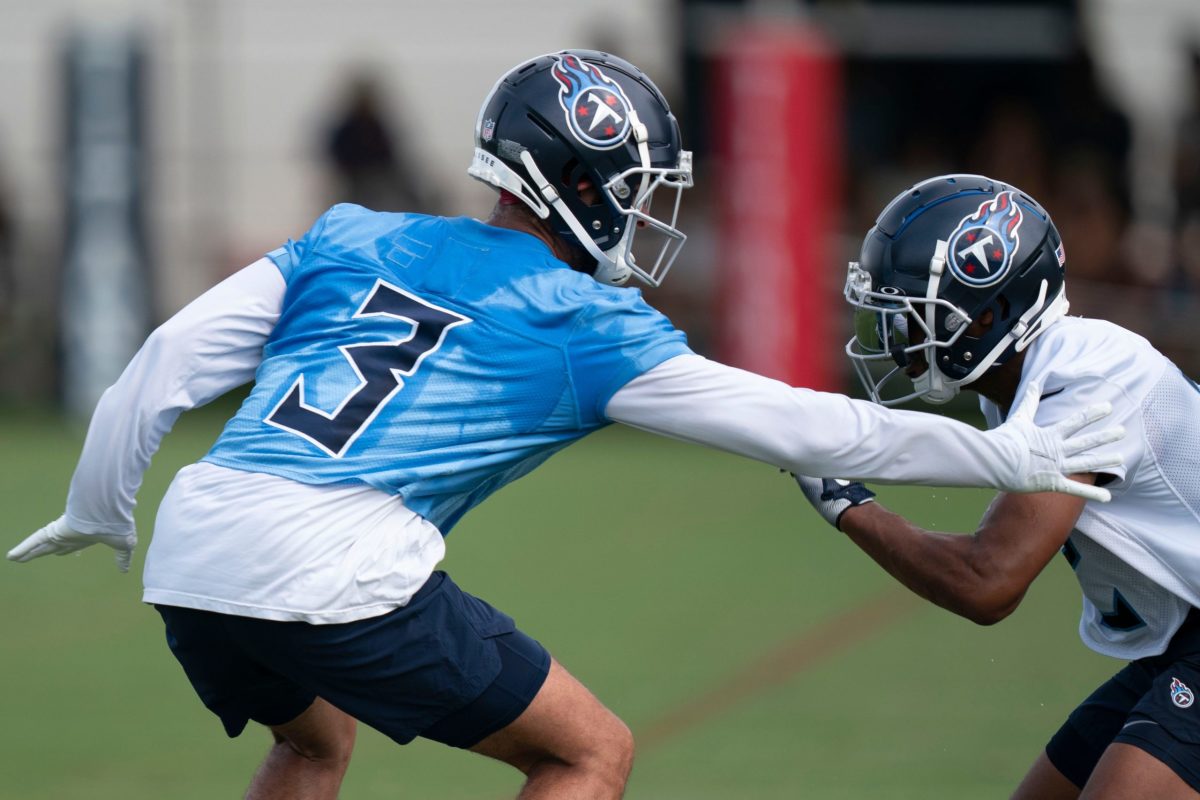 Roger McCreary will also be fun to watch in the Titans secondary, but with 2021 first-round pick Caleb Farley returning from his torn ACL, his play feels like it's most important.
The Titans are hoping the secondary takes a big step forward with Farley returning to and McCreary joining a position group that already has an established CB1 in Kristian Fulton.
For that to be the case, Farley not only needs to be on the field, but needs to show signs of deserving the first-round grade the Titans gave him last April.
Farley opted out of the 2020 college football season at Virginia Tech amid the coronavirus pandemic and went straight to the draft. His ACL injury then sidelined him for a large majority of his rookie season.
In the last 992 days, Caleb Farley has played a total of 60 live snaps in football games.
That total is usually less than one game worth of snaps for a starting defensive player, and that number dates back to before Thanksgiving of 2019.
That really makes him the biggest question mark on the titans defense heading into this year. A strong showing on Thursday could help answer some of those question.
2. Treylon Burks, WR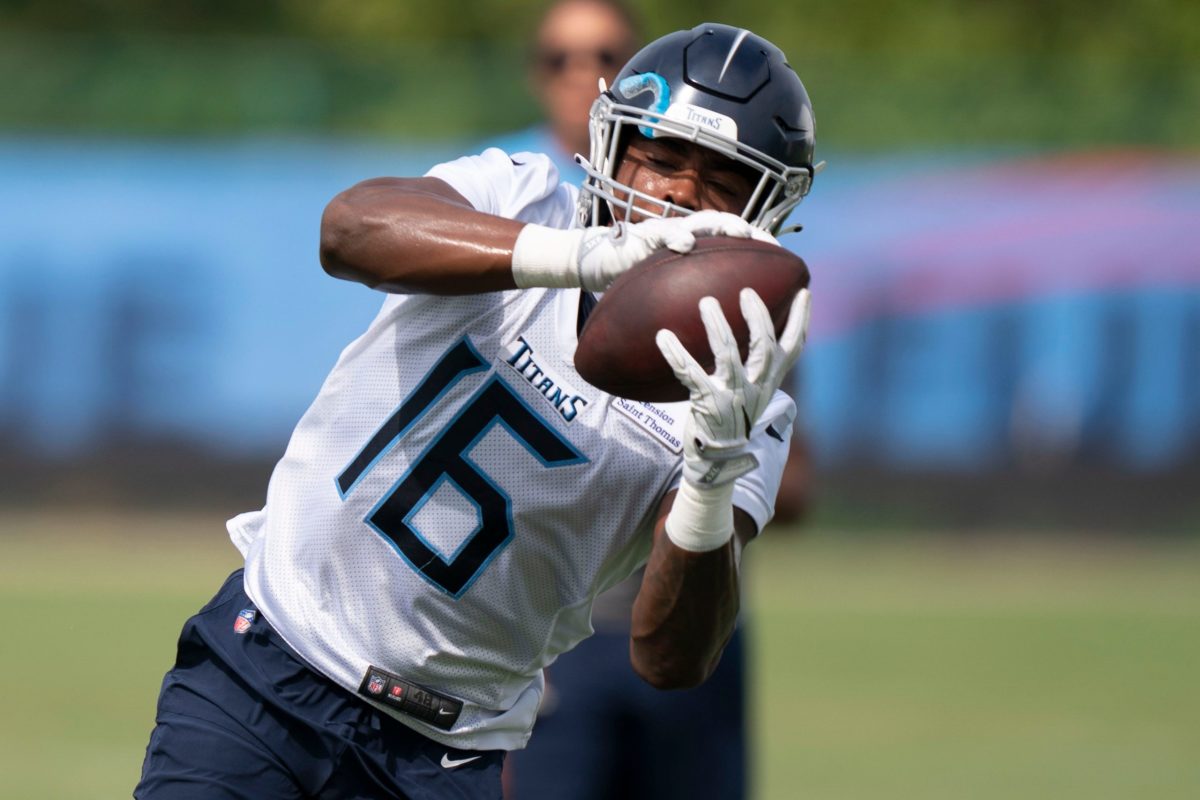 While I'm beyond excited to watch Kyle Philips run routes in a live game, I'm not sure any player on the team has more buzz around them than Treylon Burks.
For good reason, too.
Burks is the Titans first round pick from 2022. He's your "AJ Brown replacement" and your biggest investment at the moment. He has the highest ceiling of any of the Titans offensive weapons, and quite frankly, it's time to stop speculating.
From the moment Burks entered Titans rookie minicamp, rumors about his conditioning, asthma, and work ethic took storm. Now, media has begun questioning his route-running and designating him as a backup.
Burks can put all the talk to rest with his play tonight.
While Burks has excelled in training camp, nothing compares to a live NFL game. Even if it is the preseason.
He's a must-watch in Baltimore.
3. Chig Okonkwo, TE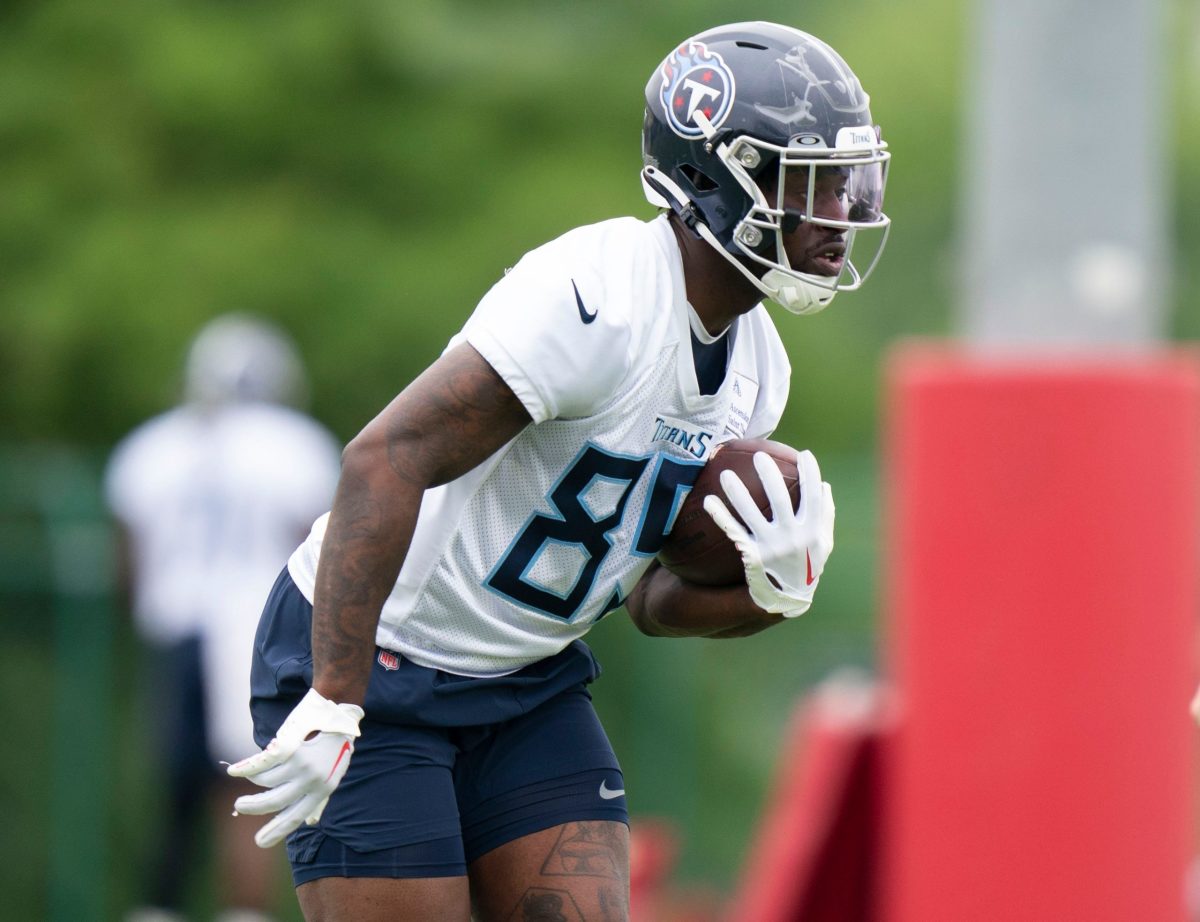 This spot on the list could also go to Philips, but I'm doing my best not to double dip at one position and Chig Okonkwo could have just as big of an impact on the Titans offense in 2022 as anyone.
Okonkwo has been a training camp standout during drills and live team reps, but we're yet to see how his blocking or route-running can hold up in game action.
With veteran Austin Hooper ahead of him on the depth chart, and Geoff Swaim also in the room, Okonkwo is certainly not guaranteed an opportunity to play as a rookie.
That said, it certainly feels like he's earned it up to this point, and his level of success during the preseason could go a long way into determining the role of Hooper and others.
The Titans offensive identity this season looks to be heavily reliant on their tight ends. If Okonkwo can prove to be the vertical threat at tight end the Titans need, Austin Hooper's versatility allows him to put a hand in the ground more often and the team's offense becomes much more dynamic.
Chig stepping up may not be a need, but it's definitely a luxury.
Image via George Walker IV / Tennessean.com-USA TODAY NETWORK