There are two versions of Ole Miss Rebels head coach Lane Kiffin.
There's the fun-loving version that folks see on Twitter.
And then there's the real version.
Kiffin wants people to believe that he's changed over the years.
He wants all of us to believe that he's not the guy who abandoned Tennessee and a roster full of kids after just one season on the job. He wants us all to believe that he's in the coaching business for the right reasons.
Kiffin wants us to believe that the Twitter version of himself — the one that uses a lot of prayer hand emojis in his tweets — isn't a facade.
The truth, however, is that Kiffin is the same egomaniac he's always been. He's just better at hiding it from fans.
But he can't hide it from high school coaches in Mississippi.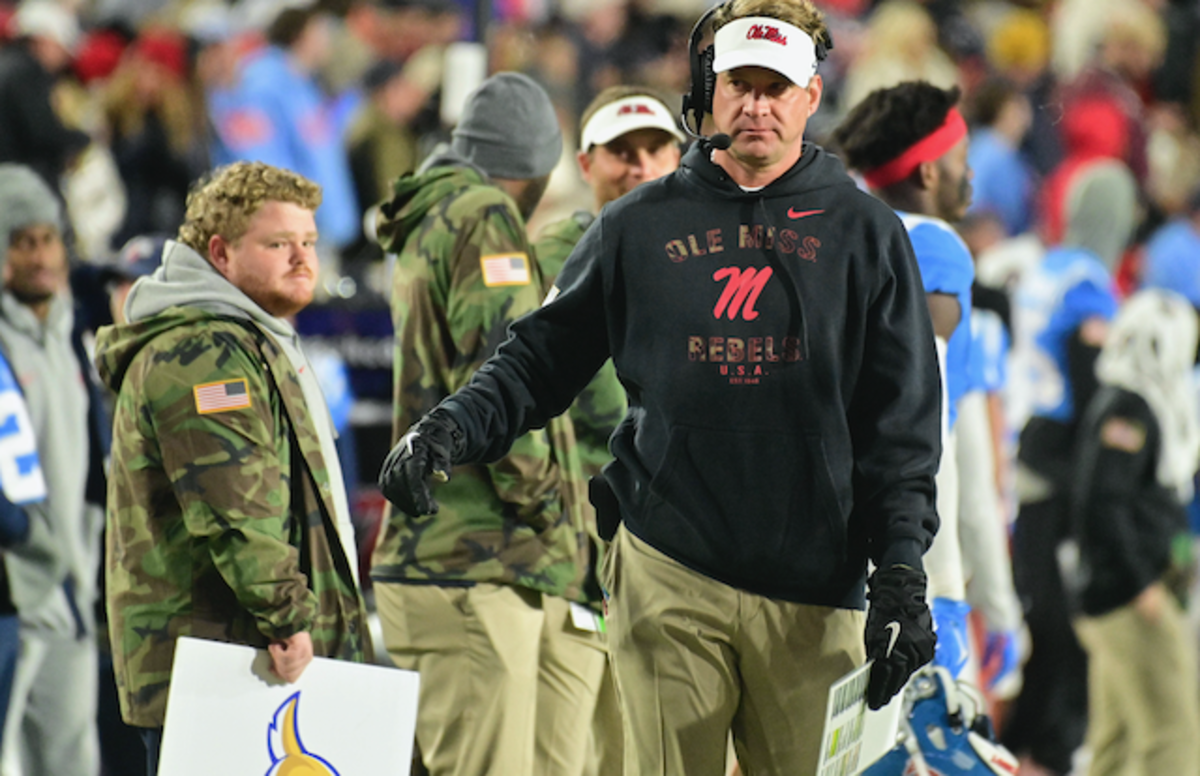 The Athletic recently interviewed several anonymous high school football coaches in Mississippi about college football recruiting. And several of them made similar unflattering comments about Kiffin.
"I don't think Lane cares enough about recruiting to want to have to fight the battle for the kid," said a coach from South Mississippi. "He'd rather show up, be Ole Miss, and win it."
"I just don't think that's (recruiting) Lane's shtick," said the same coach. "Some people think he's a great recruiter, and I really don't. I don't think he gives a shit about it, to be 100 percent honest. That's why it wouldn't surprise me if he left this year."
"Kiffin does a great job on social media building up a perception of him on social media," said another coach from Mississippi.
A coach from Central Mississippi said that Kiffin hasn't attended the state coaching clinic since arriving in Oxford, something that previous Ole Miss head coaches always did.
Kiffin is in this business for himself. He's always chasing the next big thing. And that's why he'll likely leave Ole Miss after this season.
His stock is high and his All-SEC quarterback, Matt Corral, is likely heading to the NFL after this season.
It's the perfect time for Kiffin to go somewhere like LSU or Florida where he can show, up throw out his program's name, and skip the "building a relationship" part of the recruiting process
I don't think any of us should be surprised that the Kiffin we see on social media is nothing more than a performance.
Featured image via John Reed-USA TODAY Sports