TAMPA BAY – Bradley Pinion's career with the Buccaneers has been full of ups-and-downs and his 2021 campaign perfectly captured/backed up the ebbs and flows.
Pinion started the season off as well as a punter/kicker could imagine. He was an integral part of the Buccaneers' opening night win over the Dallas Cowboys, launching multiple punts downfield to pin the Cowboys deep in their own territory. Three of Pinion's four punts forced the Cowboys to start drives at their own 2-, 5-, and 6-yard lines. The 5-yard starting point would've been the 2-yard line if it weren't for a holding penalty that was called on Pat O'Connor.
Per Pro Football Focus, Pinion's net average of 45.8 yards per punt was the fourth-best mark of Week 1. His three punts downed inside the 20 tied for second-most and his average hang time of 4.40 seconds was 12th-best. He blasted all six kickoffs out of the end zone and only one other kicker with six or more kickoffs finished with a 0% return rate that week. Pinion averaged 74.2 yards per kickoff, which was fourth-best, as well.
All of the above resulted in PFF handing Pinion the highest grade of all punters (72.8) in Week 1. Pinion was also named the NFC's Special Teams Player of the Week.
But Pinion was nowhere near that effective by the end of the season. His final game against the Rams included two kickoffs that went out of bounds (one helped the Rams score a touchdown) and a 33.0 net punting average.
Pinion's net average against Dallas and Los Angeles was the ultimate juxtaposition: If Pinion's Week 1 mark of 45.8 net yards per punt held up throughout the season, it would've led the NFL by more than four yards. On the other hand, his 33.0 net average against the Rams would've been the NFL's worst mark by 4.6 yards.
In Pinion's defense, he dealt with injuries throughout the 2021 season and they contributed to his inconsistent play. However, the overall volatility he's shown since 2019 is what led the Buccaneers to draft Jake Camarda in the fourth round of the 2022 NFL Draft.
Teams don't carry two punters on an NFL roster unless there's some imperative reason to do so. It's a waste of a roster spot. So, that means Pinion is automatically out of the picture, right? Teams don't take a punter as high as Camarda if they don't envision them becoming an immediate starter, right?
Sure. But, that doesn't mean the Buccaneers need to part ways with Pinion, just yet.
There's a catch when it comes to both Pinion and Camarda: they aren't just punters. Both players also man kickoffs and hold the ball during field goal attempts.
Camarda is effective when it comes to executig all three responsibilities, which makes him the perfect replacement for Pinion. And while Camarda is very likely to become one of the league's better specialists – it's far from guaranteed.
Tampa Bay fans don't need to go very far back in time to pinpoint the last time the Buccaneers invested a lot of draft capital into a specialist. Jason Licht traded up to draft Roberto Aguayo in the second round of the 2016 draft because Aguayo was thought by the Buccaneers and many others to be the NFL's next best kicker after one the best kicking careers in the history of college football.
Aguayo was cut before the 2017 season and is considered to not only be one of the worst draft picks in Buccaneers history, but one of the worst picks of all-time. He never attempted another kick in the NFL after the Bucs released him.
While it's not always a sound strategy to let past decisions influence present ones, the Buccaneers know how much Aguayo set them back in 2016 – and in the future. What really stung was the Buccaneers had a very capable kicker in Connor Barth, who hit 82.1% of his field goals and only missed one PAT in 2015.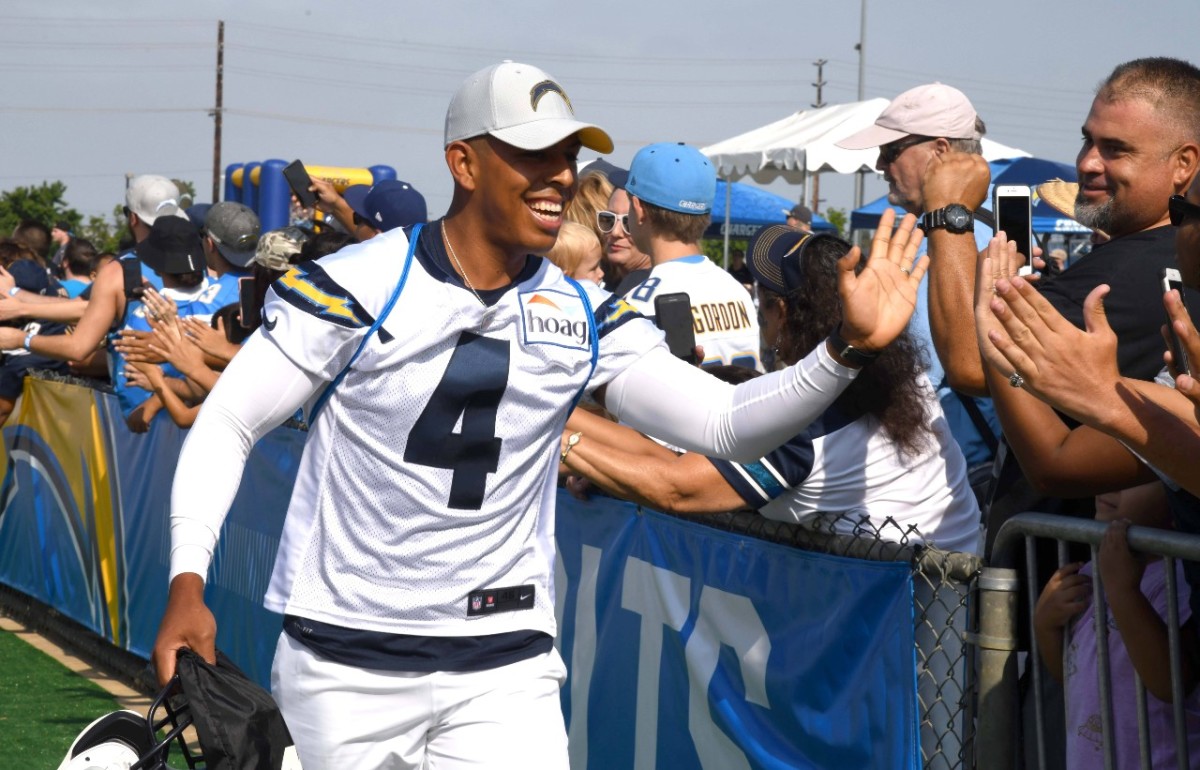 But the aftereffects of Aguayo's failures were really felt the next season. The Buccaneers were forced into a scramble after they released Aguayo after the first preseason game of 2017. They decided to make Nick Folk the kicker and Folk was an absolute disaster. He made just six of 11 field goal attempts and missed two of nine PAT attempts in four games.
The breaking point was Folk missing all three field goal attempts in a 19-14 loss to the Patriots in Week 5. Granted, one miss was a 56-yard attempt, but the other two were very makable attempts from 49- and 31-yards out. In all, Folk was a major reason why the Buccaneers lost that game and he was cut before Tampa Bay traveled to Arizona in Week 6.
Tampa Bay then proceeded to cycle through four more kickers from Week 5 of 2017 before finally landing on Ryan Succop in 2020.
It's one thing to cut a kicker late in the offseason like Aguayo or even during the season like Folk, but it would be extremely hard to replace a player that handles kickoffs, punts, and holds on field goal attempts with that timeline.
Which is exactly why the Buccaneers need to keep Pinion through training camp. There's no guarantee Camarda's game translates to the NFL. Not only does Pinion provide a high level of competition for Camarda, but he is insurance in case Camarda struggles or bombs out during camp. Pinion, while inconsistent, is a proven player and he would be able to give the Buccaneers a viable option in case Camarda busts.
It would be foolish to just assume Camarda is going to immediately work. The Buccaneers also don't need the $2.9 million in cap savings that comes with Pinion's release. Tampa Bay is a little more than $12.2 million under the cap, which is more than enough to bring in other players like Ndamukong Suh and Rob Gronkowski.
There's really zero benefit in releasing Pinion and all the benefit in the world to keep him around.
Camarda will be tasked with a lot of responsibility as a rookie and while it's much-deserved and a logical plan by the Buccaneers, this is the NFL. No plan is ever validated until it validates itself.
And that should be enough to keep Pinion until final cuts come in August.
Featured image via Nathan Ray Seebeck-USA TODAY Sports