Tennessee Vols running back Tiyon Evans announced on Friday that he's entering the transfer portal.
Evans is an electric player who is the Vols' leading rusher this season, despite missing time with injuries.
If not for those injuries, Evans would've likely entered the 2022 NFL Draft.
However, it appears he'll attempt to improve his draft stock before heading to the NFL after next season.
So why didn't he just stay at Tennessee? Is losing a talented player like Evans a red flag for Josh Heupel and his staff?
Losing players to the transfer portal can absolutely be a red flag — especially if there's a mass exodus of players — but losing a player here and there isn't always an indictment of the coaching staff.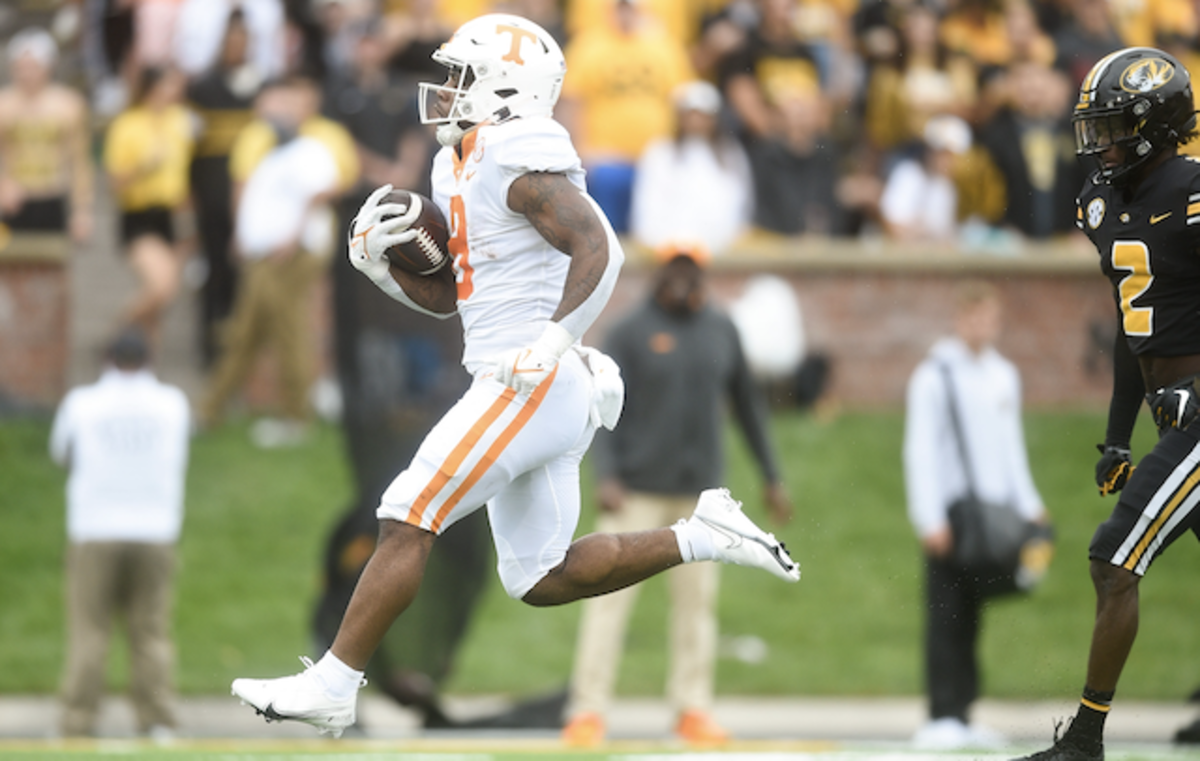 Evans' decision to enter the portal has more to do with his personal situation than Tennessee's coaching staff.
One source close to the situation said that Evans' decision to hit the portal was based on him wanting to be closer to his young son. That's certainly understandable. And if that's the case, it would make sense for Evans to transfer to South Carolina or somewhere else close by to his hometown of Hartsville, SC.
There were also some rumblings that Evans was banking on reaching the NFL after one season. That kind of approach doesn't necessarily fit in with the "family first" culture that Heupel has created at Tennessee. For Heupel and his staff, it's a team-first mentality. Individual goals certainly exist, but they're secondary to team goals.
Losing Evans isn't ideal for the Volunteers, but Heupel has displayed an ability to get the most out of the players on his roster. Tennessee should be able to replace Evans' production without too much trouble.
Featured image via Brianna Paciorka/News Sentinel / USA TODAY NETWORK/Caitie McMekin/News Sentinel / USA TODAY NETWORK