For four seasons, Adoree' Jackson roamed the Tennessee Titans' secondary, carrying uber-athletic abilities and a constant sense of improvement with him.
He was never a corner that excelled in creating turnovers, nor was he one whose play jumped off the screen immediately whenever you watched him play. What he was however, was a solid corner that had a knack for often playing sticky coverage on opposing receivers, while also relying on his decent make-up speed and potential as an exciting special teamer.
Players — let alone defensive backs — like these are usually locked down by the teams that drafted them. Although in this day and age, that notion has been flipped on its head due to the incessant player movement that's taken over the league by storm in recent years.
However, in Jackson's case, he didn't receive the second contract every first round pick envisions receiving from the team that drafted them. Instead, he was surprisingly cut from the roster with with haste, subsequently ending his short, yet eventful time with the only team he only knew at the time.
Once he was on the market, his attention turned towards the Big Apple. As the New York Giants — influenced by the opinion of former Titans safety Logan Ryan — swiftly swept in and secured his services.
Now, just over a year later and a role promotion in hand, Jackson is ready to return to Nashville and — albeit if the act is unintentional — show the Titans the player he's desperately worked hard to become.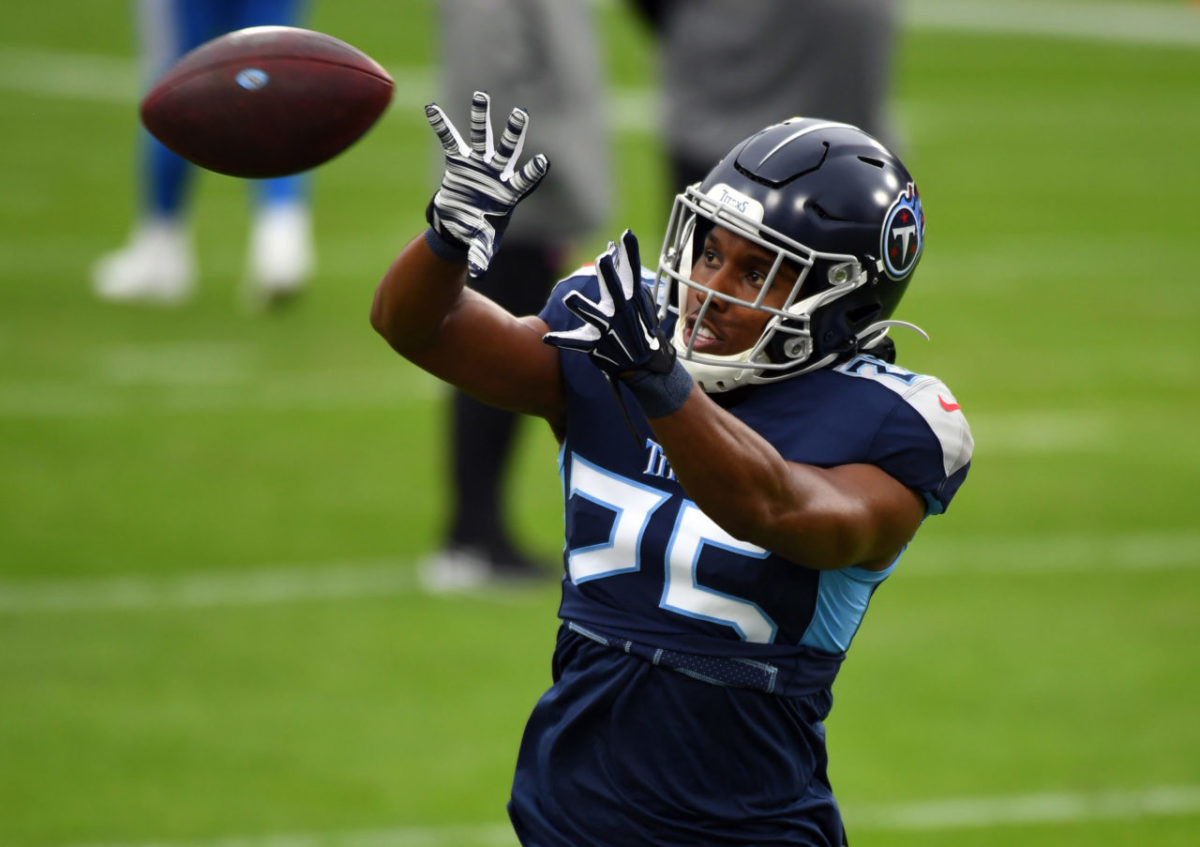 "It's going to be cool," Jackson said earlier this week. "I get to see some of my guys, Kevin Byard, Amani Hooker, Derrick Henry, and Robert Woods. So that's what I'm most excited about, seeing some familiar faces."
The idea of a "revenge game" gets thrown around every time a player returns to his old stomping grounds. Especially if that same player made that old city his home, and developed key relationships through teammates, coaches, and miscellaneous members of the community.
In Jackson's case though, it would be confusing if he was out looking for revenge, and a short, yet sweet taste of gratification. His time in Nashville was littered with frustrating bouts with injuries and a consistent lack of ability to create turnovers, two key developments that limited his overall impact in a Titans uniform.
However, players can still have their grudges.
And in Jackson's instance, you could argue him having a gripe with the organization is somewhat valid due to the manner of his sudden exoneration.
Despite the sour ending though, Jackson doesn't feel any sort of anger, rage, nor hatred towards his former team. In fact, he still feels the thankful for the Titans spending such a premium draft asset on him.
"I'm forever grateful and thankful for the opportunity they [the Titans] gave me," Jackson said. "At the end of the day it just didn't pan out the way they wanted it and I wanted it [to go]."
"That's how life goes."
Jackson doesn't just have gratification for his former team. He feels grateful for the amount of fun he's been able to have in his new home. After the Giants released James Bradberry, Jackson was thrusted into the spotlight as the team's top corner.
He responded well, even receiving loads of praise from coaches and teammates due to his performance throughout training camp.
The exciting camp experience has led to Jackson rediscovering the feeling he had while playing during his Pop Warner youth days. A feeling Jackson says he hasn't felt in a while.
"It [Jackson's recent camp experience] made me feel like a kid again running around with the guys, and doing what I love to do," Jackson explained.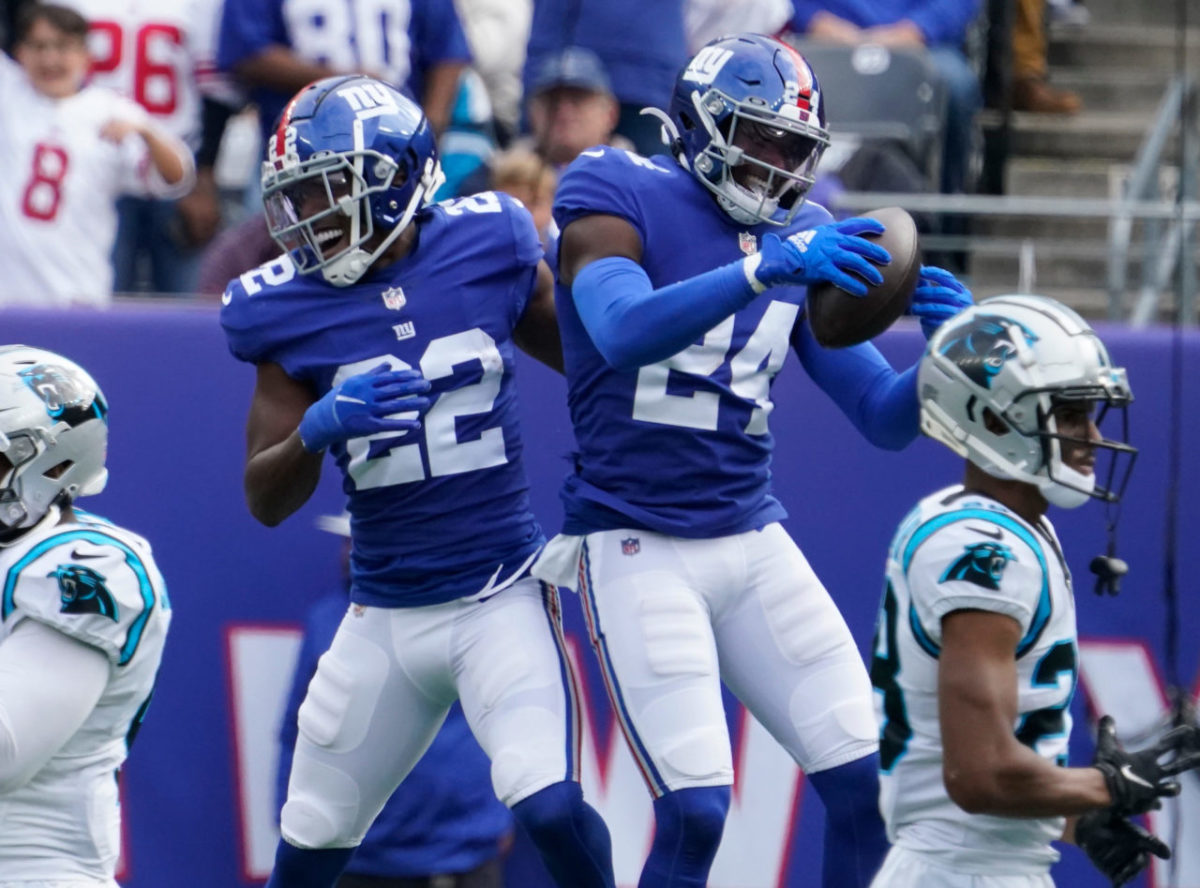 Will that newfound sense of joy and jubilation lead to a full on display during the Titans' season opener against the Giants? That remains to be seen. However the case may be, it's clear Jackson has found his old love for the game away from Tennessee, which is something any player would love to feel on their own regardless of how their career has played out until that point in time.
The Titans should get a clear, front row seat to Jackson's highly publicized improvement on Sunday. He'll be matched up against a Titans receiving corps distinct from the one he last practiced against during his time in Tennessee.
That doesn't do much for Jackson in terms of scouting for his current team. But it gives him an opportunity to strut his stuff against his former team with a clear mind and an unpredictable approach. Meaning, this weekend represents a true evaluation of how effective he can be against the Titans offense.
And how Jackson performs will go a long way in determining how successful the Titans will be in the passing game, which can ultimately play a big role in a win or loss for either team.
For the Titans, they hope an unfamiliar band of pass catchers will throw Jackson off his game.
And prevent his return trip from turning into one full of smiles and success, instead of one that leaves them wondering if they made a mistake in letting Jackson go.
Featured image via Ken Blaze-USA TODAY Sports