The Tennessee Vols' offensive philosophy is pretty simple — play fast, find the uncovered area on the field, and score a lot of points.
Tennessee does this by playing an up-tempo offense that catches the defense off-guard.
Essentially, the Vols don't give the defense enough time to substitute or react to Tennessee's offensive formation.
If Tennessee doesn't play at a fast tempo, the offense won't work to its full potential.
So how fast is fast enough for the Vols?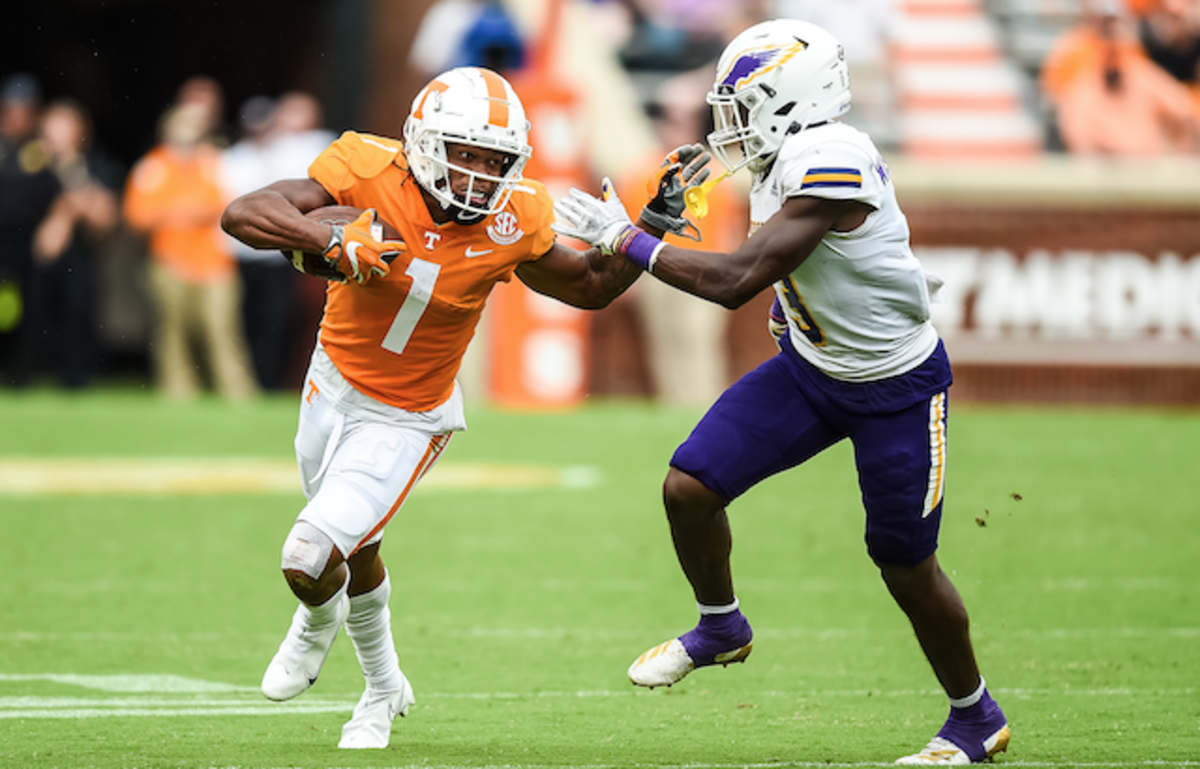 UT offensive coordinator Alex Golesh explained on Tuesday, during a media session with reporters, how fast he expects Tennessee's offense to operate. And how to tell if the ball isn't getting snapped fast enough.
"You can see when you go back and watch it on film….you can see [if] the ball's not getting snapped as fast as you want it," explained Golesh.
"If the defense is lined up, it's not getting snapped as fast as you want it. That's where it's easy to see it on film. We want to get the thing snapped as fast as we can. Obviously, without sacrificing our integrity of how we play, being sound technically, being aligned correctly, and obviously preventing pre-snap penalties."
Tennessee basically wants the defense still trying to get into its alignment while the offense is snapping the ball. When that happens, it allows the Vols to exploit the open parts of the field — whether that's in the passing game or the running game.
"Whatever the defense presents us, we're going to do our very best to attack their weakness," said Golesh on Tuesday.
The Vols' offense is still finding its groove. Last week against Missouri, we saw a taste of what Tennessee's offense can be when it's hitting on all cylinders.
UT, however, still wants to play faster and more efficiently. That's why Tennessee head coach Josh Heupel said after the game that what the Vols did against Mizzou is "just the tip of the iceberg" of what this offense can accomplish.
That has to be exciting for Tennessee fans. The Vols' offense is already exciting under Heupel and it still has room to improve.
Featured image via Brianna Paciorka/News Sentinel via Imagn Content Services/Bryan Lynn-USA TODAY Sports