Odell Beckham Jr. might be the biggest storyline surrounding the Dallas Cowboys right now. All eyes are on what the three-time Pro Bowler will do as his signing is expected to happen in the near future.
Dallas is one of the reported contenders to add OBJ when he is ready to make his decision. Cowboys players have not been shy about recruiting Beckham Jr. on social media. Micah Parsons has been among the loudest in wanting OBJ to join them.
Dak Prescott addressed the Odell Beckham topic on Tuesday. The Pro Bowl quarterback admitted that he and Beckham have discussed the possibility of playing together. And that there is mutual interest in making it happen.
"He knows how much I want him here," Prescott said about Beckham. "I've definitely sent some messages. There's been a little back and forth. Just making sure he understands that we want him here."
Dak makes pitch to OBJ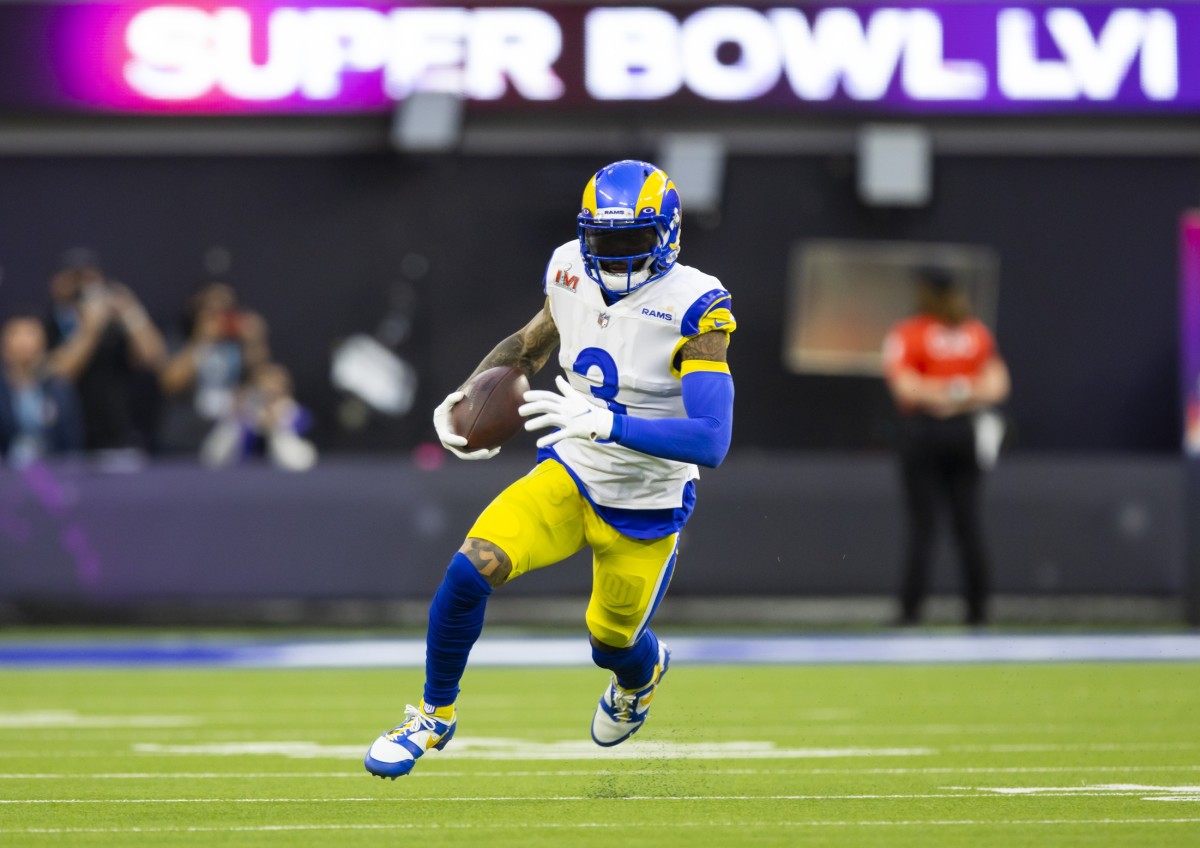 Dak Prescott did not shy away from what Odell Beckham could add to the Cowboys' offense. Adding a talent like Beckham to the pieces that Dallas already has would make the offense a nightmare for opposing defenses to defend.
"When you're able to add a talent like Odell, that can be special," Prescott said. "That just creates more weapons for not only me, but for the offense (as a whole) and for the play-caller. It's more things for the defenses to worry about."
Dak Prescott has personally reached out to @obj to aid in the #Cowboys recruiting of the veteran WR.

QB1 explained where things stand: pic.twitter.com/w531t4Gy5S

— Patrik [No C] Walker (@VoiceOfTheStar) November 22, 2022
Prescott has been balling since returning from injury. Tony Pollard is on a roll. CeeDee Lamb has put together a stretch of nice games. Adding a receiver like OBJ to the equation would give the Cowboys the potential to be downright dangerous.
"I've definitely sent some messages (to Beckham)," said Prescott. "There's been a little back-and-forth, just making sure that he understands that we want him here."
Beckham is set to visit the Dallas Cowboys after Thanksgiving. It's clear that Dak Prescott — and much of the locker room — would love to have the former New York Giants star in the building for their championship push.
Featured image via Brace Hemmelgarn-USA TODAY Sports