This one is gonna hurt Cowboys fans everywhere.
When NFL free agency was in full force back in March, Cowboys' All-Pro linebacker Micah Parsons, as well as the organization's all-time leader in sacks DeMarcus Ware, tried to recruit vaunted pass rusher Von Miller to the Cowboys after losing Randy Gregory to the Broncos.
It seemed as if the stars were aligned for Miller to return to his home state of Texas and play for the Cowboys. However, Miller would sign with the Buffalo Bills on a six-year, $120 million deal. This was devastating enough, but Miller added salt to the wound on Friday via his Instagram account with a picture of himself and Parsons.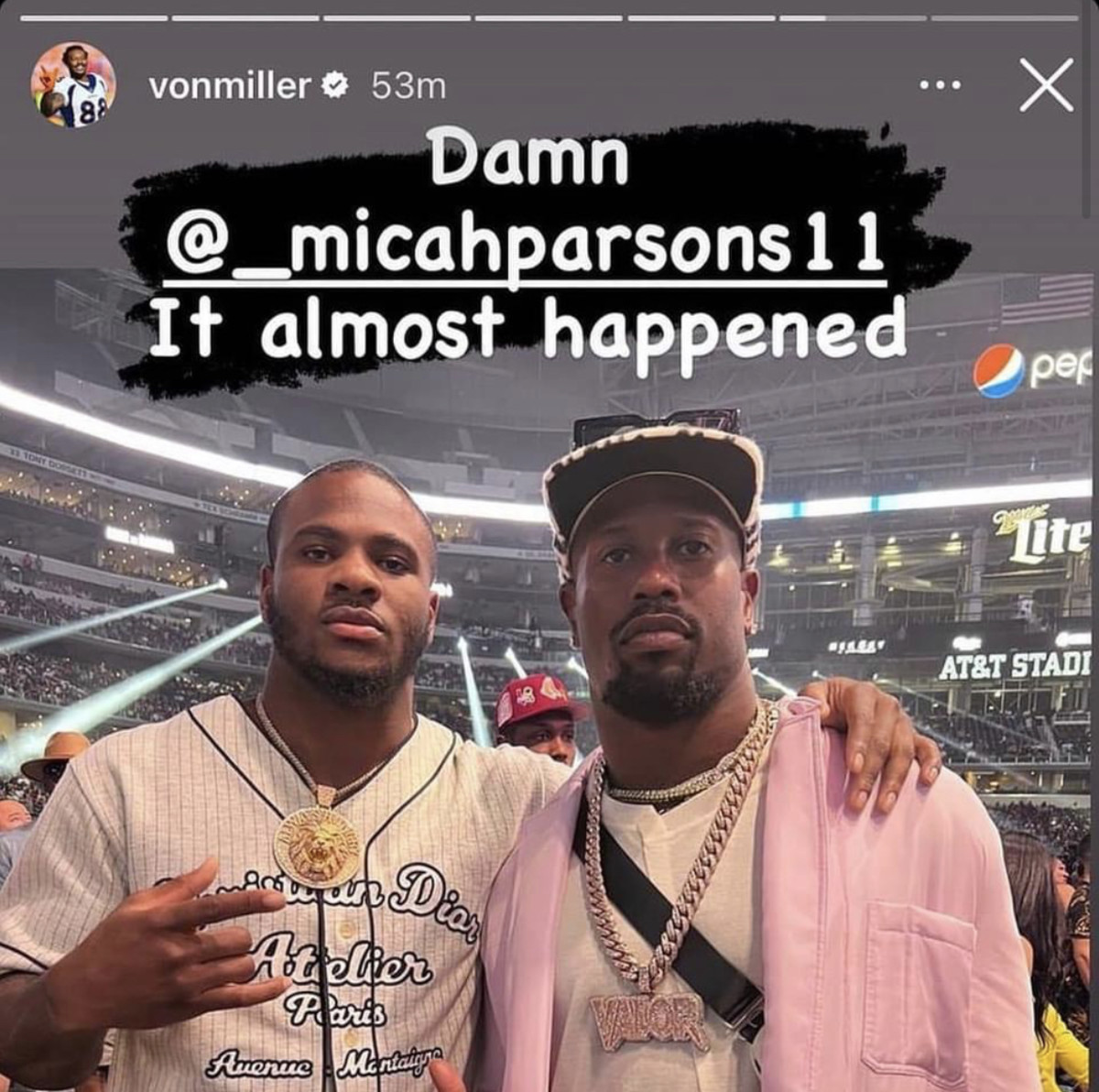 Talk about a kick in the stomach to kick off the weekend. A Cowboys' defense with Parsons, Miller, DeMarcus Lawrence, and Trevon Diggs was a nice thought, but it simply falls under the category of what could have been.
Feature image via Kevin Jairaj-USA TODAY Sports