The Tennessee Vols will be wearing all-black uniforms with a new alternate helmet on Saturday against the South Carolina Gamecocks.
Tennessee unveiled the new uniforms on Wednesday.
DARK MODE 🟠⚫️#DICKSHouseofSportKNX pic.twitter.com/I48zkRy6GB

— Tennessee Football (@Vol_Football) October 6, 2021
Vols head coach Josh Heupel explained on Wednesday night during Vol calls why Tennessee is wearing black uniforms this weekend.
"I think it's important you're able to put a new-age approach on things and it was important to our players," said Heupel. "This is an opportunity to put a new-age approach on it. [It's] important to our players. It's part of recruiting in today's landscape, too."
While it's evident that Heupel is excited about the black uniforms, that doesn't mean he's down on the Vols' traditional look.
In fact, Heupel thinks Tennessee's traditional uniforms are the best in college football.
"We have the greatest college uniforms in college football," said Heupel during Vol calls. "I mean, our traditional look is unbelievable and our combinations, that helmet when you're under the lights is special, the way that thing sparkles."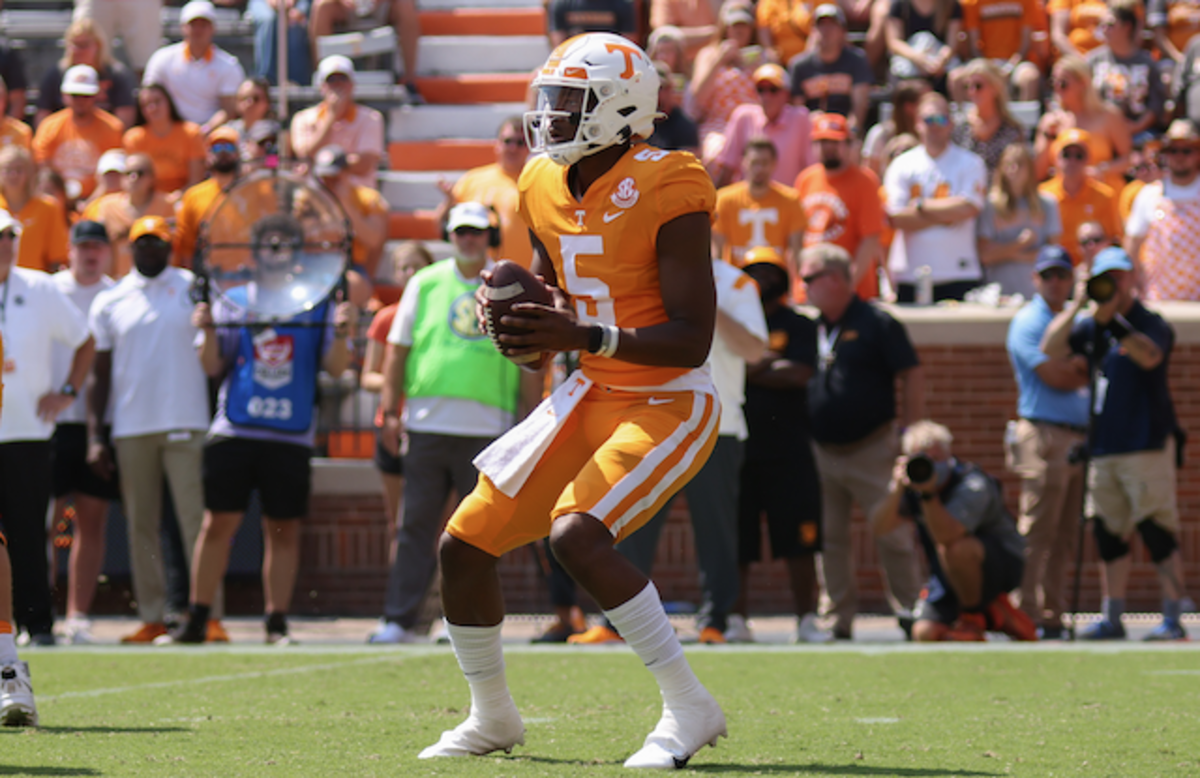 Josh Heupel appreciates the history of Tennessee football
Fans shouldn't worry about Heupel embracing Tennessee's storied traditions. The first-year Vols head coach has made it a point over the last nine months to make sure everyone associated with UT football understands the importance of Tennessee's former players and great traditions.
"All training camp and during the course of the summer when we had our team meetings, we showed videos of great wins in great settings, part of that being Neyland Stadium," explained Heupel on Wednesday night. "We showed great players and what it looked like and what does it mean to be a linebacker here at Tennessee. What's the standard? Well, you're going to throw Al Wilson up there. What does it look like to be a D-lineman? Well, let's watch Reggie White."
"You celebrate all those great players, for sure."
Heupel is doing his best to make sure Tennessee has a new-age approach, while also embracing its storied history.
Featured image via Calvin Mattheis/News Sentinel / USA TODAY NETWORK/Randy Sartin-USA TODAY Sports