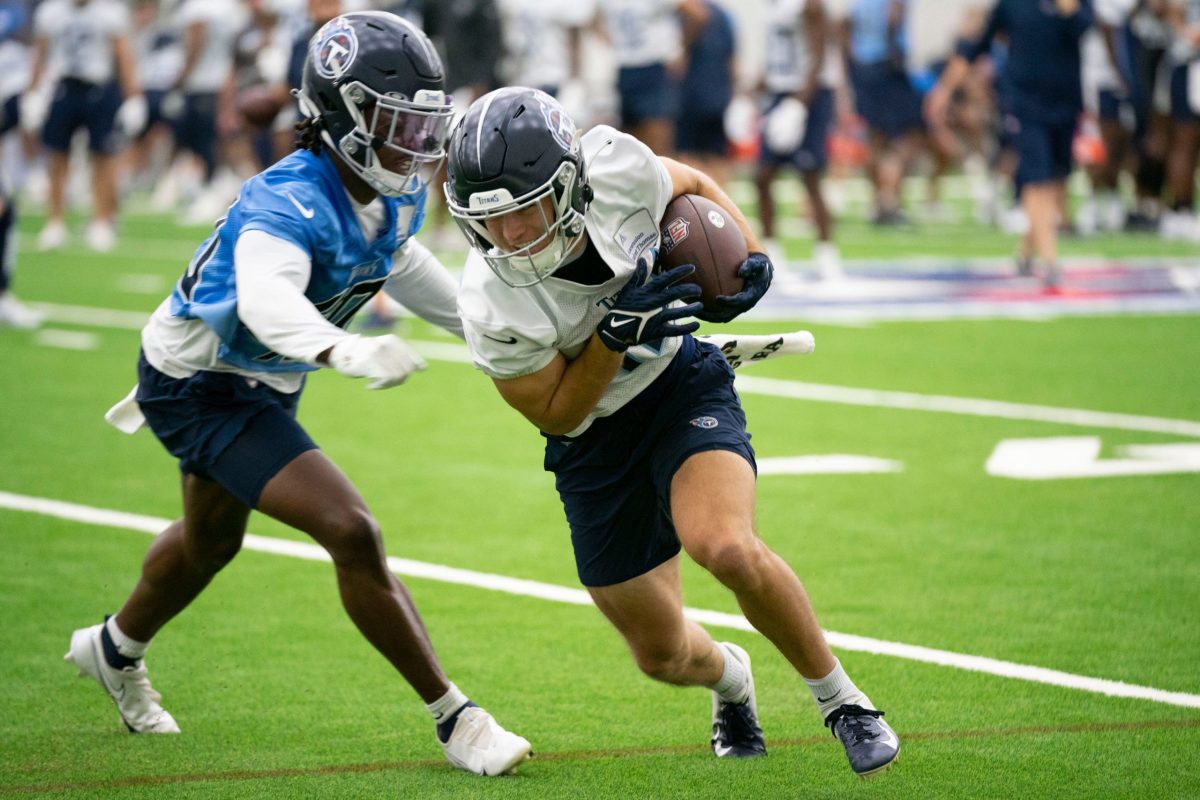 Tennessee Titans rookie wide receiver Kyle Philips has been a pleasant surprise, making a splash ever since he stepped onto the field for his first NFL practice.
Philips, a former UCLA Bruin and 5th round selection by the Titans in the 2022 NFL Draft, has a real chance to impact the Titans offense as a rookie and fill a role that has been missing for a long time.
As a quick and crafty route-runner in the slot, Philips provides a nice change of pace from fellow rookie Treylon Burks (a physical wide out), or even veteran Robert Woods.
Philips has been showing off his skill by dancing around defenders all training camp, giving Titans fans a lot of reason to be excited:
Oh my Kyle Philips got dudes on skates #Titans pic.twitter.com/kFFpcQDQxU

— AtoZ Sports Nashville (@AtoZSports) August 1, 2022
Here's the Kyle Philips route you've been waiting for #Titans pic.twitter.com/t0doCMdvHe

— AtoZ Sports Nashville (@AtoZSports) July 29, 2022
Philips' craftiness has slowly been gaining him more opportunity with the first team offense, and slowly earned him the trust of starting quarterback Ryan Tannehill.
According to Philips, it also feels good to win a little respect from teammates:
"It's a great feeling," Philips said of his success in open-field drills. "Just getting some respect from the defensive players, and then also the guys on offense. We're all trying to just earn respect, so…"
If Philips continues impressing at his current rate, you can only wonder how long the Titans can keep him out of taking regular first-team reps.
For the first time in a long time, the Titans way have a seriously effective slot receiver in their offense. Best part is, he's just getting started.