The Tennessee Vols didn't manage to leave Neyland Stadium with a win on Saturday, but they played well enough to impress Pittsburgh Panthers head coach Pat Narduzzi.
Pittsburgh beat Tennessee 41-34 on Saturday afternoon in Knoxville in a shootout.
After the game, Narduzzi made it clear that Tennessee is a good football team that he thinks will win "a lot of games" this season.
"Tennessee is a good football team," said Narduzzi after Pittsburgh's win.
"They are talented, athletic, run fast, and have a good defensive line. They are a very good football team that we beat today. We didn't beat a bad football team."
"They will win a lot of games this year," added Narduzzi.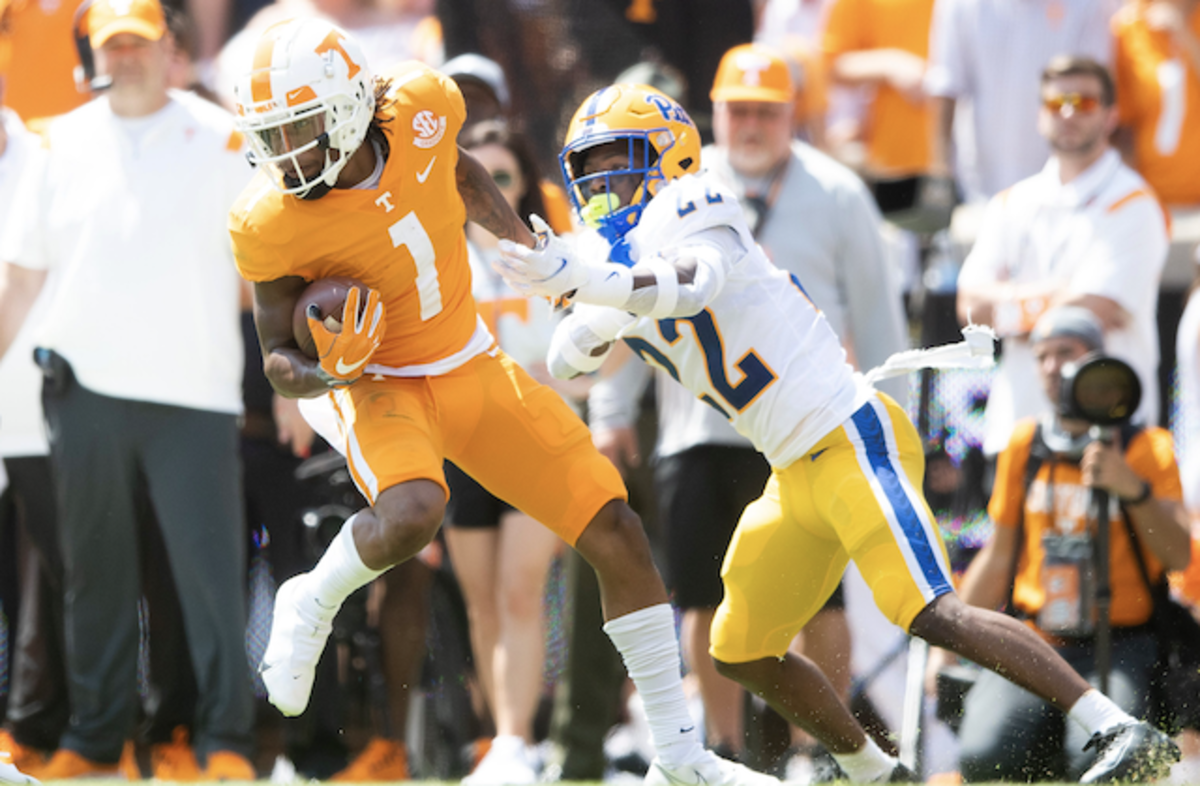 Narduzzi knows what a good team looks like — he's went head to head with Clemson and left with a win.
He's also an extremely candid coach. You don't get a lot of coach speak with Narduzzi. He typically tells it like it is.
I know fans aren't thrilled with the loss on Saturday. And I know fans are ready for Tennessee football to return to glory.
But there was plenty of good on Saturday from the Vols. Narduzzi saw it. And I think it would be wise to listen to his assessment of UT.
Featured image via Caitie McMekin/News Sentinel via Imagn Content Services/Brianna Paciorka/News Sentinel via Imagn Content Services